Longtime Santa Fe green builder Kim Shanahan writes a weekly column on building issues for the Santa Fe New Mexican called
Building Santa Fe.

He is also an active participant on codes committees for the National Association of Home Builders.

The dry world of building codes recently experienced something akin to the space object smacking earth and wiping out dinosaurs.

In this case, the dinosaurs were working to slow energy code advancements at the national level over the past 30 years.

It was back then that codes got political. They began attracting the attention of early environmentalists who recognized the built environment as a huge contributor to global greenhouse gas emissions. The 1992 Model Energy Code, the first of its kind and used by Santa Fe for years, was a simple prescriptive list of things you had to do. Many questioned why.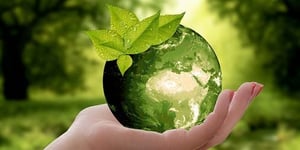 Until then, codes had only been about life, health, and safety. Period. Not about saving the planet. But the gloves came off, and the National Association of Home Builders began a never-ending task to preserve the status quo and resist energy code changes that come up for consideration and votes every three years.
They also began the balancing act of becoming experts on building science — including pursuits at the cutting edge of energy efficiency and green building — while also arguing such achievements should never be code adopted and only be employed if markets (i.e., consumers) demand them.
Former Mayor David Coss signed Santa Fe on to the idea buildings should be net-zero energy by 2030. It was a concept the Obama administration and the U.S. Council of Mayors bought into in 2006. That led to our own local codes, which are far more stringent than national mandates and the first of their kind in the country.
Santa Fe chose to abandon the tried and true prescriptive path of codes that mandated specifics, and instead chose a performance path that simply required a home reach a score of efficiency based on a zero to 100 scale set by the Home Energy Rating System (HERS)
In Santa Fe the required HERS rating is 60, 40% better than homes built just a decade ago. The score is verified by paid experts who analyze plans and inspect the home during construction. Code enforcement is not done by city inspectors, although city staff does assure the quality of the certified energy raters.
The beauty of that simplicity, even though it cost a little more for the rating, is that it doesn't hinder architecture or design. It encourages the creativity of a builder to do trade-offs between the shell of the building and high-efficiency equipment. You want more glass and skylights than normal? OK, then increase the efficiency of the furnace and add tons of insulation.
At the national level, energy codes are debated at hearings where anyone is invited. Hundreds show up of every political stripe to advocate or resist. Consensus is achieved and votes are cast by those in attendance.
The resistors historically prevailed. But newer rules allow certain governmental entities to weigh in through an online voting process that can overturn any consensus recommendations made earlier or even bring back ideas roundly rejected at the first instance of consideration.
There are more than 16,000 such potential voters. This year, the Energy Efficient Codes Coalition organized and registered thousands of those voters and sent them a guide on how to vote, which they did. They smashed the delicate balance of give and take that kept energy codes stagnant for years.
The coalition is dancing. The National Association of Home Builders is reeling.