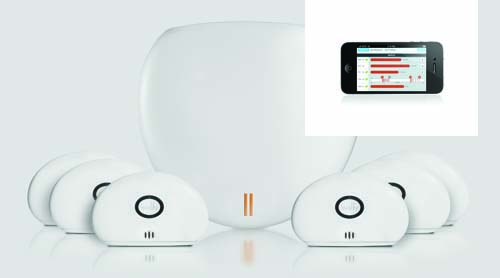 INSTALLING A REMOTELY controlled thermostat can help minimize energy costs in a vacant home. Google-owned Nest and Honeywell's Lyric thermostats allow homeowners to remotely program and monitor the indoor temperature from mobile apps or on the web, offering vacation settings and energy consumption reports. Ecobee and Venstar also offer wireless thermostats.
Monitoring the indoor climate can help in the prevention of mold growth and water leaks and increase energy efficiency. Karl Mutchnik, portfolio manager at Trane, offers some tips:
When running a heat pump in the cooling mode, overcooling may cause condensation on cold surfaces. To reduce likelihood of condensation during cooling operation, set it higher to conserve energy. In humid climates, refrain from operating the heat pump system in cooling mode with continuous fan operations.
Eliminate sources of moisture; for example, decorative waterfalls, dripping faucets and running toilets.
Turn off all ventilation and shut off the water supply valve. If you cannot shut off water supply, install an automated water sensor underneath the domestic water heater, washing machine and toilet tanks to detect and alert you of water leaks. Install a motorized water valve that can shut off water supply automatically, or shut off the valve remotely if a water leak occurs. (New on the market, the $300 Wally home sensor system tracks water leaks, humidity, temperature and include six sensors. WaterCop offers various automatic water shut-off valve systems for under $400.)
Leave closet doors open to provide natural circulation during humid heating conditions.
Heat pumps should be properly sized for cooling functions. Additionally, variable-speed systems should be installed with compatible variable-speed indoor blowers to provide necessary dehumidification at low cooling capacities. If needed, install an energy-efficient, whole-house dehumidifier.
Select a properly sized air conditioner or heat pump with a high cooling set point. The most energy-efficient solution is a tight house with minimized infiltration. Additionally, one can install mechanical ventilation when needed.
---