Enduring Appeal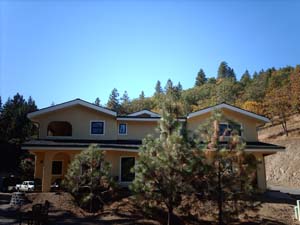 PIONEERS IN THE Nebraska Sandhills lacked trees and even good sod for home construction, so they used the material they had widely available: straw bales. A revival of this building method is underway, with homebuilders seeking the desirable qualities of these highly insulated, attractive and renewable homes.
Straw-bale homes are often finished with interior and exterior plaster or stucco. Once plastered, the walls are typically around 21 inches thick and about three times as energy efficient as conventional stick-framed walls.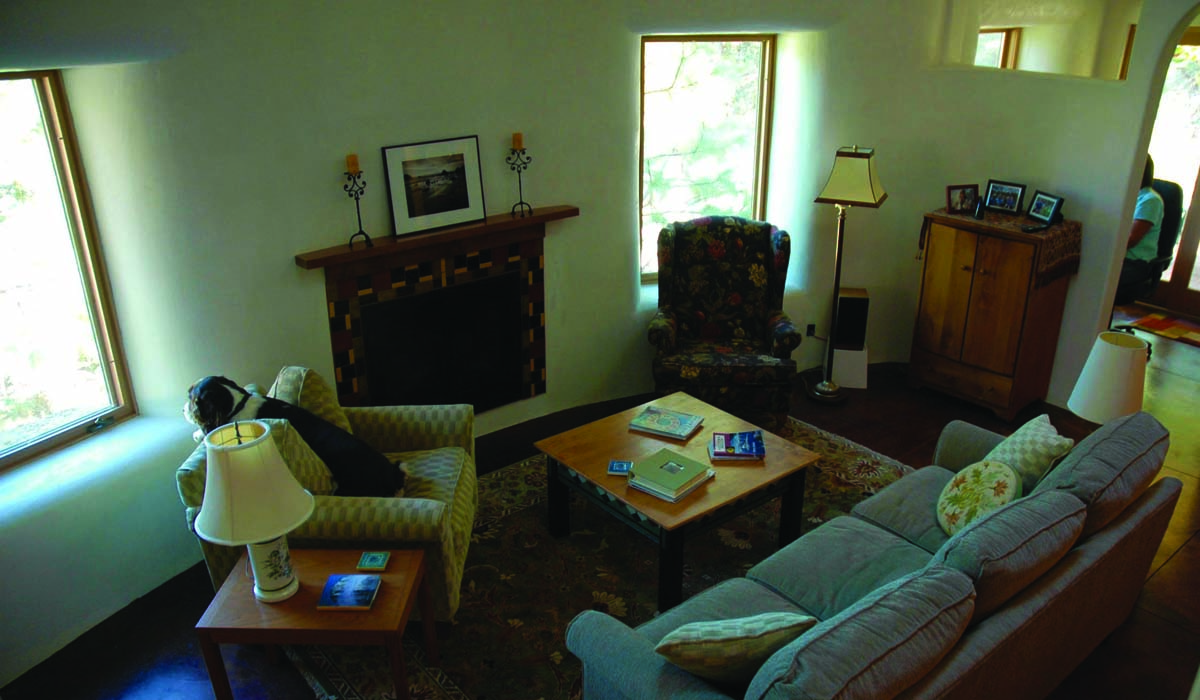 Straw-bale walls can be either load-bearing or non-load-bearing. In load-bearing structures, straw bales serve as the structure for the home; these are typically simpler to build. Non-load-bearing strucutres, such as the Lamy residence in Jacksonville, Oregon, built by master straw-bale builder and teacher Andrew Morrison, feature a post and beam frame. Straw bales are infilled between the beams and serve as backing for the plaster.
Straw-Bale Construction at a Glance
Pros:
Straw is a low-cost material.
Continuous insulation from straw bales avoids thermal bridging.
Straw is renewable, regenerates quickly and is widely available.
Compressed and plastered walls are naturally fire resistant.
Walls help stabilize and regulate humidity levels.
Bales can provide both insulation and structural support for the structure.
Plaster applied to bales adds thermal mass to the walls.
Construction method allows for curved walls, niches and window seats.
Cons:
Financing may be difficult.
Diligence is needed to avoid rotting in the bales from water damage.
Thick walls take up space.
Obtaining insurance for the home may be difficult.
Straw-bale construction requires a few tools that aren't common on a traditional construction site: a three-foot needle for sewing and resizing the bales and a weed whacker to clean them up. A tamper is used to straighten out the bale walls.
Different approaches are used for stabilizing the structure, including bamboo, rebar and wood. Morrison previously used rebar or bamboo; however, he now uses welded wire mesh on both sides of the bale, which is sewn through with twine.
"Mesh provides backing for cabinetry and electrical work," he explains. "It adds out-of-plane and in-plane shear resistance to the wall." Plumbing lines are kept out of contact with the bales, either in water isolation walls or in boxes.
For the exterior finish, Morrison uses three coats of a lime plaster containing sand, with the final layer containing pigment, if requested. He doesn't recommend using cement in the plaster.
"Cement—although it is very strong—doesn't breathe at all, and tends to trap moisture in the walls," he explains. "It has a brittleness to it, which produces more cracks over time. Cracks become a potential issue for moisture intrusion into the house."
Despite having straw-bale walls with a high R-value, Morrison says many homebuilders overlook insulating the ceiling sufficiently. When he set out to build the Lamy residence, he ensured that there was generous insulation in both the floor and the ceiling.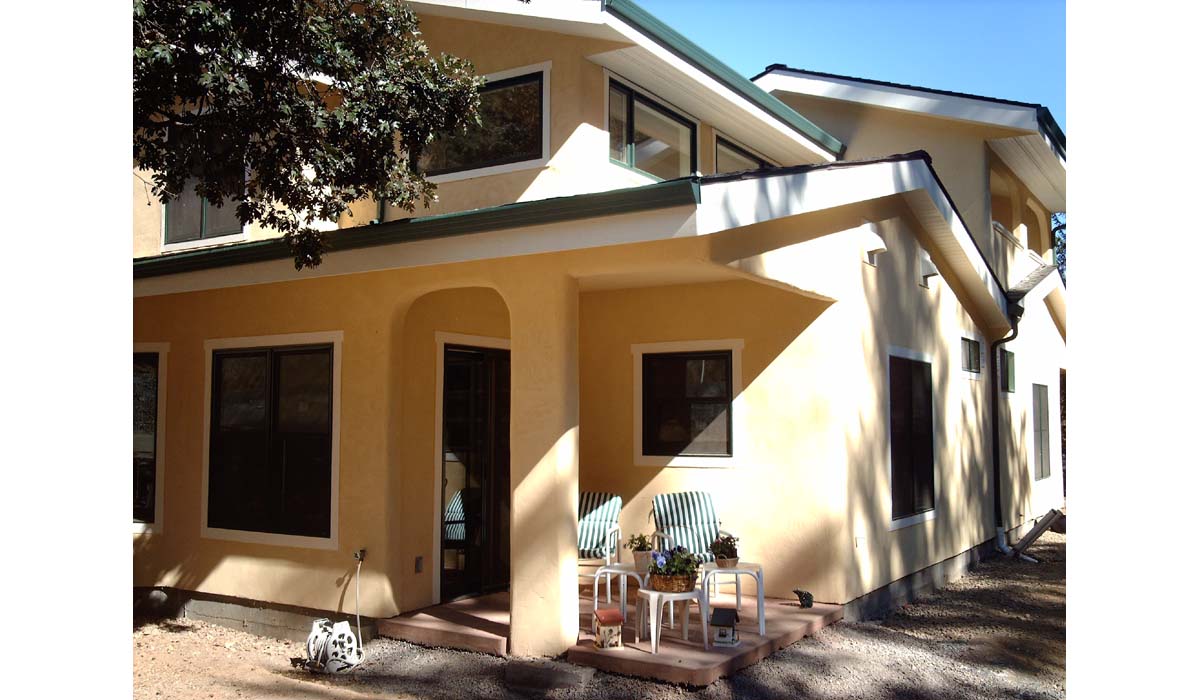 ---
Sarah Lozanova is a freelance energy and environmental writer based in Belfast Cohousing & Ecovillage. She holds an MBA in Sustainable Management from Presidio Graduate School in Alameda, Calif. More information may be found at www.sarahlozanova.com.