The midterm elections uncovered many interesting insights about our nation and proved, once again, that the fossil fuel industry still has a powerful stranglehold over our economy, as big money squashed environmental initiatives from coast to coast.
With the Trump administration's aggressive regulatory rollbacks, the midterm elections were vital for local and state-based policymaking—particularly with respect to environmental initiatives.
Proposed climate policies, from carbon emissions to renewable energy to clean water to habitat protection, were on the ballot in states across the nation. With billions of dollars at risk, it's not surprising that the oil and gas companies opened their vast coffers to thwart a bevy of proposed measures that would have been beneficial for the environment.
It's estimated that fossil fuel and mining interests spent upwards of $110 million to foil climate initiatives, far outweighing the $45 million raised by supporters.
And while voters in some states held firm, election results reinforced a sad and inconvenient truth: the majority of U.S. citizens still believe that the stability of our economy and the health of our environment are separate and opposing issues.
The Unfortunate Outcomes
Throughout the country, common sense environmental initiatives were rejected. Perhaps the most crushing defeat occurred in Washington, where Initiative 1631, was vetoed (56%/44%). This revenue-positive proposal, designed to appeal to a broad spectrum of voters, would have been the first of its kind in the nation, placing a $15 fee per metric ton of carbon emitted by polluters. Funds raised would have been allocated to clean air, energy, and water investments, healthy forests initiatives, and assistance to communities that are dealing with the impacts of climate change.
With BP and Koch Industries leading the pack, the oil and gas industry raised a hefty $31.5 million to thwart the initiative. While voters in Seattle generally supported the measure, conservative suburban and rural communities voted it down.
In Arizona, Proposition 127, which would have required utilities to access 50% of their power from renewable sources by 2030, was trounced (70%/30%). Despite Arizona's tremendous solar potential (second only to Nevada), the state currently sources less than 15% of its power from renewables.
Proposition 127 was the most expensive ballot initiative in Arizona state history, with hedge fund billionaire turned climate hawk Tom Steyer pouring $18 million to support the measure and Arizona Public Service Company spending $22 million on intimidating ads that threatened homeowners with higher utility bills.
In Colorado, two important environmental initiatives were defeated. The first, Proposition 112, would have increased the minimum setback for oil extraction and fracking to 2,500 feet (almost ½ mile) from any occupied building or vulnerable area.
It's estimated that the new requirement would have eliminated over half of the state's total land surface for new oil and gas development, so, predictably, the oil and gas industry poured more than $40 million to oppose the measure. Supporters simply couldn't compete, raising a mere $1.3 million.
Also in Colorado, Amendment 74 lost, a sneaky piece of legislation (accompanied by a slick $10 million disinformation campaign) that the oil and gas companies slid onto the ballot to protect themselves from property value losses if Proposition 112 had passed.
Montana's Initiative 186, which would have protected the state's waters from hardrock mining pollution, was also rejected (58%/42%). The initiative would have empowered the state's Department of Environmental Quality to deny permits for new hardrock mines if there was not clear and convincing evidence that the mine would properly treat waste water. Supporters, including Trout Unlimited, spent $1.3 million to bolster the initiative, while the Montana Mining Association and other opponents raised $5.5 million to defeat the measure.
Alaska voters struck down Measure 1 by a large margin (63%/35%), which would have protected salmon habitat through more stringent permitting regulations and requirements for development projects and drilling sites. The measure would have also opened a pathway for greater community involvement in decision making by requiring public notice and allowing for comment periods. Needless to say, oil and mining companies, namely BP and ConocoPhillips, were instrumental in the measure's defeat, spending $12 million to supporters' $2 million.
The Bright Spots
But even with these devastating defeats, not all was lost on the environmental front.
Nevada passed Question 6 (59%/40%), which will increase the minimum amount of electric power that utilities are required to obtain from renewable sources to 50% by 2030. While the State currently sources approximately 20% of its energy from renewables (Las Vegas, the state's largest urban center, gets 100% of its power from renewables), it spends $700 million annually to import fossil fuels from other states, so it's no surprise that voters decided to double down on in-state clean energy solutions. Tom Steyer spent $6 million to support the measure, which had very little opposition.
In Florida, Amendment 9 decisively passed (69%/31%), banning offshore oil and gas drilling in state waters, with the goal of "conserving and protecting the state's natural resource and scenic beauty; abating air and water pollution; and reducing unnecessary noise".
Portland, Oregon passed Measure 26-201, a historic Clean Energy Initiative, placing a 1% tax on the gross receipts of all large retailers in the city that will be allocated to support green jobs, healthy home improvements, and communities that are most impacted by climate change.
At the federal level, Nancy Pelosi, expected to become the next House speaker, vowed to revive a committee on global warming to create national climate legislation.
Furthermore, it's anticipated that a new class of House committee leaders will charge full speed ahead on the development of widespread environmental policy as they replace an old guard that was generally skeptical, and at times outspokenly hostile, towards climate science.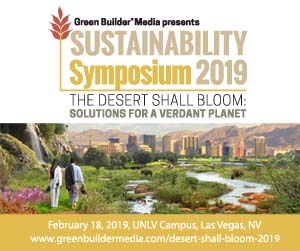 As one primary example, Representative Eddie Bernice Johnson of Texas, expected to take over the House Science Committee from staunch climate denier Lamar Smith, has promised to make robust climate policy a top priority.
But perhaps the most interesting outcome of the midterms wasn't actually a ballot initiative. It wasn't a result of party politics, heated debate, or hateful rhetoric. Rather, it is the galvanized base of concerned citizens interested in finding middle ground.
These individuals are meeting with their neighbors, engaging with their town council, and rallying their local school board. They're having civil discussions that prioritize common-sense problem solving over winning and losing.
And it appears that, at least for the time being, this local action will be the most productive and efficient way forward to create impactful, non-partisan, non-zero-sum solutions that simultaneously protect our economy and our environment.
To learn more about you can help create non-partisan, common-sense solutions, join Green Builder Media at our upcoming Sustainability Symposium 2019: The Desert Shall Bloom on Monday, February 18, 2019 at the UNLV campus in Las Vegas. Brimming with vision and ingenuity, the event's agenda includes luminaries like General Wesley Clark, Academy-Award winning actor Jeff Bridges, and NBA legend Bill Walton.
And, don't miss the celebration of our annual Sustainability Award winners the night before the Sustainability Symposium on February 17 at 6:00 p.m. at the exclusive Mr. Chow in Caesars Palace.
Click here to register for the Sustainability Symposium 2019: The Desert Shall Bloom and Sustainability Awards gala. Space is strictly limited and by reservation only, so reserve your seat today!
A sincere thank you to our generous sponsors, Samsung, Ingersoll Rand, Emerson, Andersen, Owens Corning, and Caesars Entertainment for helping to make the Symposium and gala dinner possible.
What do you think will happen with respect to local, state, and national climate policy post-midterms? Write to me at sara.gutterman@greenbuildermedia.com.
Want to read more? Follow me on Twitter and Facebook. For more information about green building and sustainable living, visit Green Builder Media at www.greenbuildermedia.com, like us on Facebook, and follow us on Twitter for regular updates and breaking news.