Durat Counter Surface Material
Smooth countertops, particularly those made with wood or manufactured materials, are great in appearance but often suffer from durability issues. In steps Durat with its self-named line of solid surface material that can be used for countertops, sinks, bathtubs, shelves and more.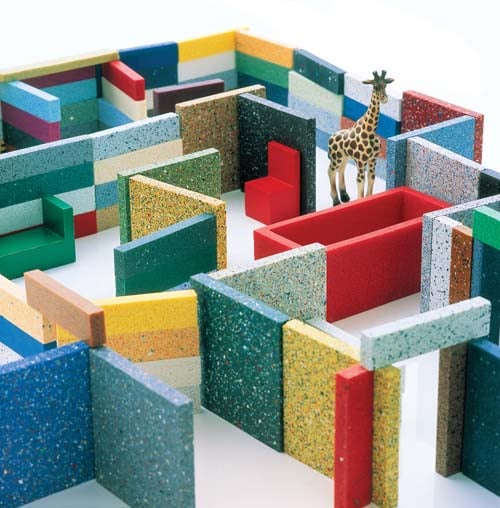 Although its 28 percent recycled content might seem low compared to other types of surfaceware, the goods are fully able to be put back to use in some other form, keeping environmental waste to a minimum.
Available in the United States through distributor CaraGreen—itself a highly green-thinking company—Durat comes in more than 70 solid colors but can be customized to match any color, size or thickness. There are also speckled options—also made with recycled content—that work well with midcentury modern and contemporary aesthetics.
Durat even buys the used product back from vendors and distributors, making for a completely closed loop on the environmental scale. Meanwhile, installers are eligible for LEED credits, making Durat a very green deal for them as well.
For more information: www.durat.com and www.caragreen.com