EXCLUSIVE GB INTERVIEW
Dreaming of Escape
Steve Nygren, developer of Serenbe, a
1,000-acre community, believes that low-density living next to protected acreage is a way to prevent sprawl. Is he right?

By Green Builder Staff
GB: Steve, I'm not sure how many people are familiar with the Serenbe development. Can you give us a little intro? Do you think Serenbe gives us a new way of looking at suburbia?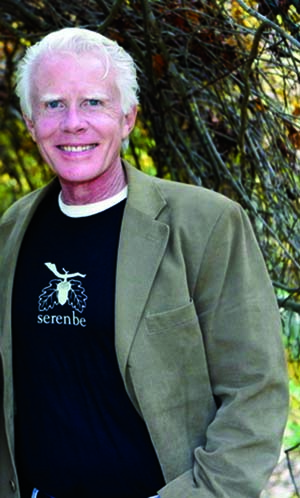 SN: Well, I hope it's a new way, because I think the way we've been developing in the last 30 or 40 years has certainly caused some problems. We are looking at an alternative on how to preserve a major part of the land, and at the same time putting more density in the part that's developed. Some of the benefits are that infrastructure costs are much less, and we're finding the sense of community is very high. People are constantly reminiscing about how it must have been, or sharing how it was 40 or 50 years ago when we lived in smaller, densest pods.
GB: I believe the ratio is 70 to 30, that is, 70 percent of the land is undeveloped?
SN:What you should know is that we're one community, so we've changed the zoning and created a city of 33,000 acres. The zoning regulations require that anything you develop has to show this ratio of preservation versus development. There's no real secret to it—it's simply that we do not have sprawling neighborhoods or large lots. It's no different than how we developed towns 50 years ago or more. It's very much in our land planning that we use the English village system. It's about living tighter and conducting more of your life in public areas. At Serenbe alone we have three restaurants you can walk to, art galleries, and a lot of public spaces. Our residents say, where they lived before, they considered themselves at home when they walked through the front door of their house. But at Serenbe, they consider themselves at home when they drive through the front entrance of the community.

GB: Where does the word Serenbe come from?
SN: We bought the acreage for a weekend getaway. Then as we transitioned and decided to live there full-time, my wife decided we needed a name for the property. We found that when we were in nature, we simply slowed down to "be," and when we did that we found a lot of the serenity we were looking for. So she put those words together: "serenity" and "be."

GB: Can you talk about how Serenbe differed from late-20th century development?
SN: In every house at Serenbe, you come out your front door and you're in a community, a street that has activity, and if you go out your back door you're really in nature. This design really allows you to have the best of both. In the case of sprawl you have larger lots. Also,we tried to minimize or pretend that we didn't have graders. We tried to work with the natural topography, which is rolling hills, and not disturb the trees, which give height. It's the idea that we were introducing the built structures into the environment.
GB: How many homes are in Serenbe now, and how many would you like to have?
SN: About 140 homes, and we're rapidly building now. We have five builders on the property and a lot of construction activity. We'd like to have close to 3,000 people. In the greater area, which is our town, the connected villages and hamlets, we'll have at least 100,000.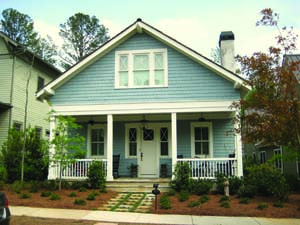 GB:Can people bring in their own builders, provided design principles are followed?
SN: Absolutely. We have builders who are taking down now, for the first time since 2007, some blocks of logs to build spec homes. We have homes that range from the $200,000s up to the $700,000s. Then we have custom builders. If someone buys a lot they can bring in their own architect and builder, who have to be approved, and all of our builders have to be EarthCraft certified, which is the certification here in the Southeast for residential houses.

GB: That price point would seem to encompass most of the home-buying market, wouldn't you agree?
SN:We believe so. We have something for everyone. You'll see from some of our pictures, while the basic framework is historical, the Southern vernacular for this area, we encourage a variety of architecture within the community. We restrict only one architecture style per house, but you'll see contemporary sitting next to very traditional, sitting next to a Victorian when you're driving down our streets, making it look like an authentic community, versus a planned development with one set of guidelines.

GB: I wish other architectural review committees had such an enlightened viewpoint. You see these planned neighborhoods where all the houses look the same; it almost looks like they rolled off a line in a factory somewhere.
SN: People are surprised when they hear we broke ground in 2004 because it has that authenticity, and by all of the tall trees. It doesn't really look like it's been developed in this decade.

GB: Let's talk about some of the other aspects of Serenbe. There's a 30-acre farm within the community.
SN: We are a certified organic farm. Local, small-scale farming is the big thing, and it also operates as a teaching farm. We have interns, we have a house. The farmer and her husband live right there on the property. There are machines, but there's a lot of handwork that goes into it, the weeding and what-have-you.

GB: So what does the farm grow? Are animals being raised there too?
SN: We have chickens, but not a lot of protein. Interestingly, one of the couples that bought a house backed up to the farm, and after a year of living there, bought 100 acres just two miles away so they can drive from the community up to their farm. They have sheep and slaughter them there, so we have local lamb, and last year they opened a beautiful creamery. They're now producing great sheep's cheese. It's called Many Fold Farm, and they supply food to some of the high-end restaurants and food stores in Atlanta. They're also getting into chicken and just started hogs. They're really investigating and experimenting with the full cycle of farming. We'll be announcing very soon a complete program working with the University of Georgia and the Extension Service to bring interns that are attracted to Serenbe and our various schools in the state interested in agriculture. We're pairing them with available land and a co-op for farm equipment, which small-scale farmers couldn't necessarily afford on their own.

GB: Because the homes are on a small lot of don't have much of a lawn, I'm guessing you don't see a lot of homegrown gardens?
SN: There are some. Paige, our farmer, also has volunteer days, and we find that everyone likes the idea of volunteering, especially if they can get a reduction in the cost of their CSA. It's fun. If you go away, you don't have to worry about if someone is watering the garden or weeding it. Then you can show up on Tuesday evenings and pick up your share of the harvest and that two-hour period turns into a great socializing event. We have 120 families who are part of our CSA program.

GB: This sounds great, but where do you park your car?
SN: There are plenty of places to park. It's not always the most convenient place. We have one section that most of our real estate people thought would never sell: townhouses around a courtyard, but you park a block away into a wooded lot. Those all sold very quickly, because one side of your townhouse opens to the woods with balconies overlooking birds' nests, and you come out the front door and you're in this beautiful urban courtyard with a fountain. It's very European. While that may not be for everyone, we haven't really been developing housing for that segment of people that want a lifestyle that's more pedestrian-centered versus vehicular.

GB: Is Serenbe a place where people, in addition to their cars, use golf carts to get around?
SN: They're using golf carts, they're using bicycles and… they're walking!

GB: What? That's shocking.
SN:There's a whole group of people who compare at the Blue-Eyed Daisy over coffee on Monday mornings: "How many miles has everyone walked?" It's very pedestrian-oriented. We do not have a vehicular grid; it's more of a winding road. But we have a pedestrian grid. One of the big reasons for the grid is so you can cross over at many places through the woods, at a third or half the distance than if you were following the road in your car.

GB:Are the paths in the woods and streets lit?
SN:Only the paths near some of the commercial are lit. Otherwise it's like a path through nature. At night you can take a flashlight. Most are the paths are crushed granite. It's very reflective, so if there's any moonlight at all, it reflects wonderfully. We try to be more natural and let everyone take self responsibility versus having all those things laid out.

GB: Is there any data on how many residents utilize the services of the community versus outside the development? I'm thinking mostly of retail.
SN: We need to start getting data on that, and we're starting to get to the residential size that we can. Our grocery store handles basically everything you would need. The grocer has deliveries of fresh fish on certain days, so people can place orders for fresh fish. We have a rancher who raises cattle and slaughters them, so we have fresh beef. We have a salon that people actually drive in for, a health spa, clothing, and the three restaurants. We have at least one restaurant open for all three meal periods seven days a week. If someone needs the "big boxes," there are some 12 to 14 miles in five directions from us. People find they're organizing their trips there and can get most of their needs met in the community.

GB: There's a plan to have even more available in the three different pods that you have.
SN: That's right. We have two of the omegas where all the infrastructure is in. In one, the housing is mostly all built and we're now designing the center, which will be a hotel and offices. Where we're doing all the residential building, called Grange, we have four stores and a Montessori school. Then our third, which is in design, will be where our assisted living, memory care and services for the senior population will be, including condominiums for people 55 and over. We're hoping to break ground on that in the latter part of 2014.

GB: I was struck by how much of a family endeavor Serenbe is. What was your family's reaction when you first embarked on this journey?
SN: We stepped into it, I must say. As I mentioned, we were living in the middle of the city. I had a group of 34 restaurants in eight states. We were on what I call "the treadmill of life," when our children were 3, 5 and 7. An afternoon drive led us to become very enamored with nature. We bought some property, and weekend trips led to me selling my company. We sold our big house in the city and I retired. For seven years I put in gardens, cut trails and bought more land. Then in 2000, we became concerned that urban sprawl was going to destroy our paradise. We led the effort to change the zoning by bringing our neighbors together to talk about the threats, as well as the opportunities. Then when we decided to take some of our land to develop the first community.

GB:What would you like to say to our builder and developer audience members who might be interested in this kind of development in their community?
SN: The big takeaway is how fast the public perception and marketplace demand change. In 2002 and 2004, the concepts I was talking about were forward-thinking; many people had not heard of LEED. And now, just a little more than a decade later, most of your Fortune 500 companies are requiring certified buildings to lease or purchase because they understand the economics of energy cost savings. They're seeing the benefits, and I believe that as we see more options for residential, the market is going to follow that. I you're not aware of these options, you could be building an obsolete product. I can assure you, the Millennium group coming up, the future buyers, and they're all very aware of this. I don't think it's is just a fad or a bubble.

GB: Are you harvesting wind power?
SN: We are not. So much of our discussion in America is about what kind of power. I think we need a lot more discussion about conserving and not being such a heavy demander. For instance, if 25 percent of the residential units in America were converted to geothermal, it's my understanding that we would have enough power plants already in existence for the next 20 years. There are a lot of products out there and a lot of ways to cut down on our consumption.



GB: I agree with you there. And on the power side, the amount of solar that falls on the Earth, if we did a better job harvesting that, it would go a long, long way to pushing that 20-year figure you just mentioned even further down the road.


SN:

It's amazing. And if you build a house correctly, your solar installation isn't that expensive. I know some neighborhoods think they're ugly, so some homeowners associations have put regulations on them. Many of the houses in these slides have solar power. I love driving people down the street; they say, "Oh, it's so beautiful, it's so charming." Then there's a certain angle where you can look back and see the solar, and you ask them, "Did you even notice it?" Hardly anyone notices unless you point it out to them.

GB: Any parting thoughts for our readers?


SN

:There are options for all of us to build and live more responsibly. There are places like Serenbe trying to do that all over. If you have an opportunity to come to Serenbe, please do. Our people are healthier. We're hoping to start documenting that. We know that they're happy here; just talk to anybody. Why shouldn't we all live like that? Why are we a country filled with people on antidepressants and so many diseases? We hope that we're a beacon of hope for people to try harder to live better.
READ MORE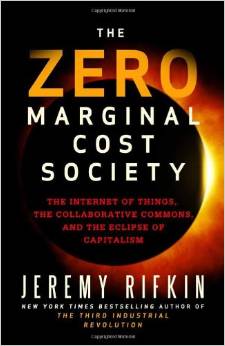 Biodynamic farming, with its focus on ecological sustainability, has emerged as the gold standard in the organic gardening movement.