Some years ago, a good friend of mine went to the trouble and expense of finding an out-of-print copy of collected works by the great American poet Wendell Berry. He then made it into a gift to me.
My friend made special note of one precious jewel hidden in this deep treasure chest of verse—a very short piece titled, To Know the Dark. It reads: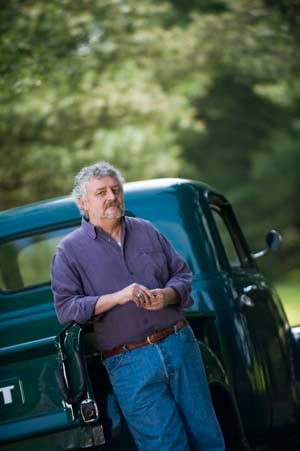 To go in the dark with a light is to know the light.
To know the dark, go dark. Go without sight,
And find that the dark, too, blooms and sings,
And is traveled by dark feet and dark wings.
Our most ancient ancestors must have known the dark very well. But once they learned to protect their backsides in the relative safety of a cave, with a campfire strategically placed and diligently maintained at the entrance, the relationship of our species with the dark has been in relentless evolution.
Every advancement in technology has undeniably provided us with benefits in the form of convenience, efficiency and accessibility. But, equally undeniably, there is another side to the coin of progress. In this case, it is the erosion of our self-reliance and our ability to fend for ourselves. It's one thing if a light bulb burns out—we simply replace it because a new one is usually available, and the act is not beyond our common capabilities. But if the power goes down, that's quite a different situation. Suddenly, the complexity of the problem has multiplied exponentially.
Our editorial calendar promotes an examination of where we're headed: "The solar transition is well under way, but the next phase has just begun, as the Internet of Things integrates with on-site and micro-grid energy production in new, exciting ways." We are understandably intrigued and excited by the prospect of generating our own power, and with the rapid proliferation of "intelligent living solutions" that promise to make our lives better.
But with each of these new opportunities comes the proportionate responsibilities of understanding not only what they do for us, but how they do it. What is our usual response when the Internet connection goes down? Makes one stop and think, doesn't it?
And so perhaps it should be with a healthy blend of caution and fascination that we embrace the newest advancement in technology and smart living, as well as the one after that, because with each step along the way we give up a bit of control, another piece of our natural ability to respond.
There is something quite reassuring about an all-night supply of firewood. Something deep in the back of our collective memories tells us that this is a good thing, that we have power over at least one basic source of comfort and safety. But we should take care to not lose our ability to know the dark, and to travel there without trepidation.