DOE Tries to Preserve Water Efficiency for Showerheads, Clothes Washers
In response to the Trump Administration's attempt to dial back water efficiency standards, the Department of Energy has proposed new rules to redefine showerheads and reclassify clothes washers.
By doing this, these fixtures and appliances would fall outside the scope of the Energy Policy & Conservation Act of 1992, which was the most recent act of Congress that set federal maximums for flow rates, gallons per flush, etc.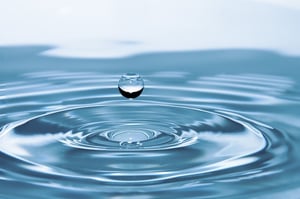 The administration is acutely aware that Congress doesn't have the appetite, nor the constituency backing, to revert a 28-year old standard, so this is a way to avoid Congressional action.
Under DOE's proposed definition, each showerhead contained in a product with multiple showerheads would separately be required to meet the 2.5 gpm standard. Furthermore, body sprays would have no legal flow requirements since that is a new term that doesn't exist within the EPCA.
DOE also proposes to define the terms "body spray" and "safety shower showerhead" so that it is clear that these products are not considered showerheads that are subject to DOE's test procedures and energy conservation standards. This could create flows of 5, 7.5 or even 10 gpm! To view the 50-page proposal on showerheads, please click here.
When it comes to clothes washers, the DOE proposes the creation of separate product classes for top-loading residential clothes washers and consumer clothes dryers that offer a normal cycle of less than 30 minutes, and for front-loading residential clothes washers that offer a normal cycle of less than 45 minutes.
DOE would utilize separate rulemakings to consider appropriate energy and water efficiency standards for such product classes, if adopted. To view the 55-page proposal on clothes washers, please click here.
The comment period on the clothes washer proposal has passed. To comment on the showerhead proposal by its comment deadline date of October 14, please visit its Federal Register notice or file a comment here.
---
Mike Collignon is Executive Director and Co-Founder of the Green Builder Coalition, a not-for-profit association dedicated to amplifying the voice of green builders and professionals to drive advocacy and education for more sustainable home-building practices.