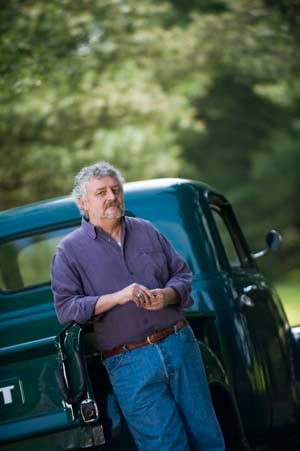 Known as one of the founders of the Cynic philosophy, the ancient Greek, Diogenes, is best remembered for carrying a lamp in the daytime, claiming to be searching for "an honest man". What kind of luck would he have in today's world?
The airwaves and building industry media have recently overflowed with the alarming allegations that huge quantities of chemically unsafe laminate flooring have been manufactured, falsely labeled, imported, sold and installed in the homes of thousands of unsuspecting families in this country, prompting a flurry of denial, refuting of test results and vigorous counter claims as, not surprisingly, those being accused of wrongdoing circled the wagons and retreated into CYA mode.
Meanwhile frantic parents are seeking answers to serious questions about the possible dangers and long term adverse affects to their families, especially to young children, while stock values of the companies involved have fallen off a cliff and there is little reason to think that the legal community isn't licking its chops over the smorgasbord of litigation that is likely to be served up as a result of this latest bombshell.
While the building sector is far from the only group to be embroiled in this kind of controversy, this is just the latest in a long list of widespread crises concerning defective building products to make its way onto the headlines and into the public consciousness. Not long ago it was imported drywall occupying this portion of the news and previous to that we learned about a series of problems with all kinds of products ranging from certain types of wood based sheathing and defective roofing materials to the now infamous EIFS panic a few years back.
This is nothing new, and it's not just about the materials either. I once heard a concrete contractor boast about how he was beating the system by removing the rebar from foundations of tract houses he worked on (once the local inspector had signed off) and then moving the rebar to the next site, only to repeat the deception over and over again so he could pocket the savings.
Meanwhile, the building industry, or at least the trade associations that exist to protect its interests, endlessly rail against regulation and oversight while claiming that only an unencumbered free market is the pathway to the "American Dream". Any wonder that the battered ideal of home ownership ain't what it used to be? Is it truly that hard to understand why potential home buyers are more skeptical and wary than ever?
My purpose here is not to unfairly paint the entire industry with an oversized brush, and I firmly believe that we need to protect the concept of "innocent until proven guilty", but it is sad that it seems like truth and transparency have never been in such short supply. In spite of the fact that most people are honest and behave in honorable ways, there is enough corruption and greed in virtually every sector to erode the faith of many.
The only way we can ever expect that trust to grow is to take responsibility for the industry that we derive our livelihood from and to hold everyone to higher standards than those we have unfortunately become known for.
Trust is not easy to come by. We have all experienced how fragile it can be. As an old Cowboy philosopher wrote, "the Truth is not something to flirt with. You should be married to it."