Desirably Dense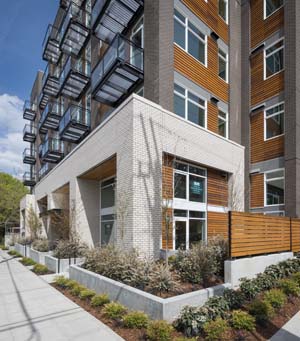 Stream Belmont is a new six-story, 70-unit apartment building located in Seattle's Capitol Hill neighborhood, one of the city's most desirable and populated communities. This highly walkable district is located just minutes from downtown, close to shopping, nightlife, transit and several tech companies. A collaboration between Stream Real Estate, Compass General Construction and NK Architects, the attractive building combines traditional brick with unpainted cedar to achieve a modern aesthetic that is still in character with its neighborhood.
"The owner was interested in keeping it relevant," says Jill Burdeen, managing associate for NK Architects. "There is a lot of brick in the neighborhood."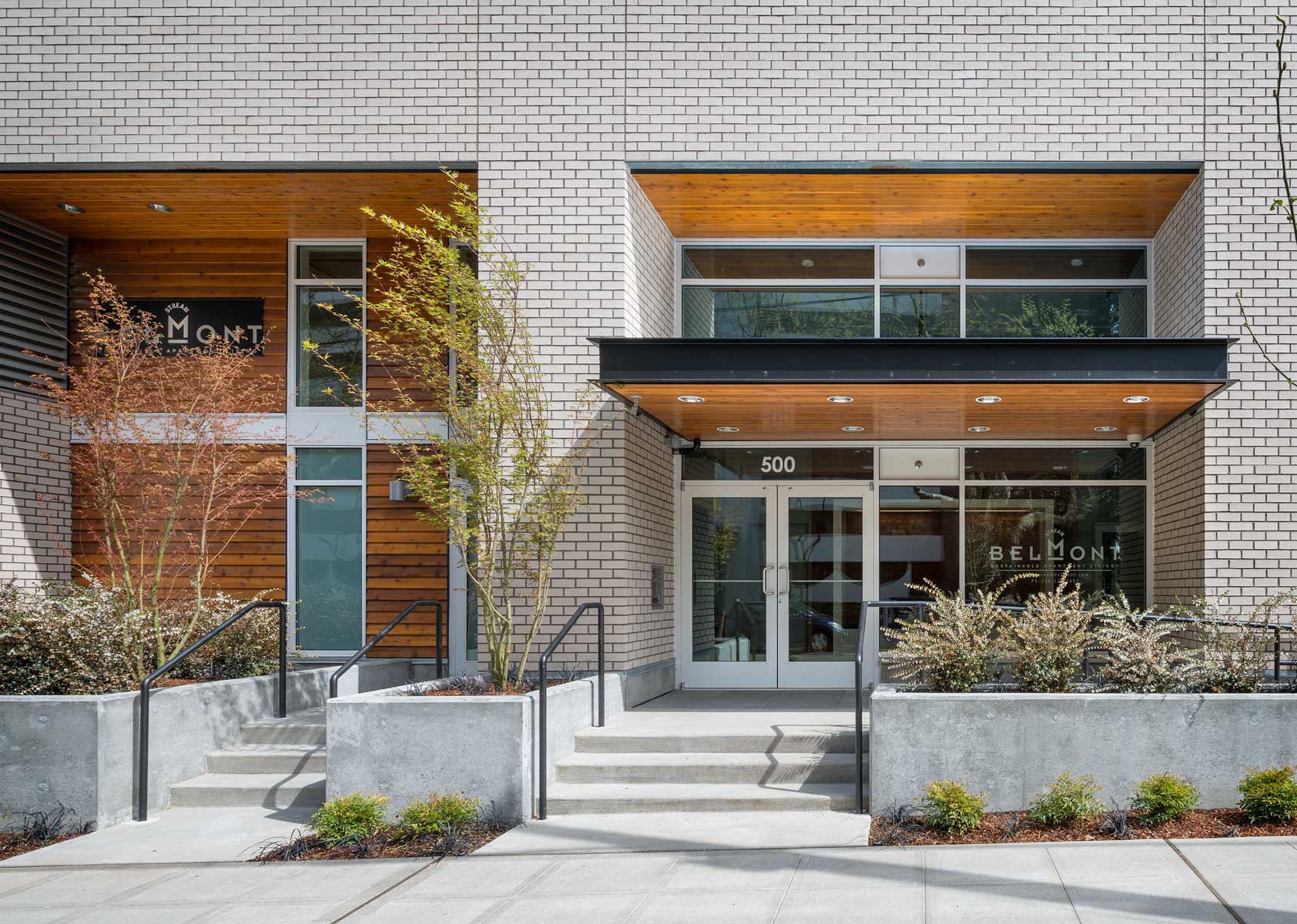 The units range from studios under 500 square feet to larger one- and two-bedroom units; the largest is just over 1,000 square feet. "Massive" windows, generous balconies, open plans and light-colored interior finishes create bright spaces.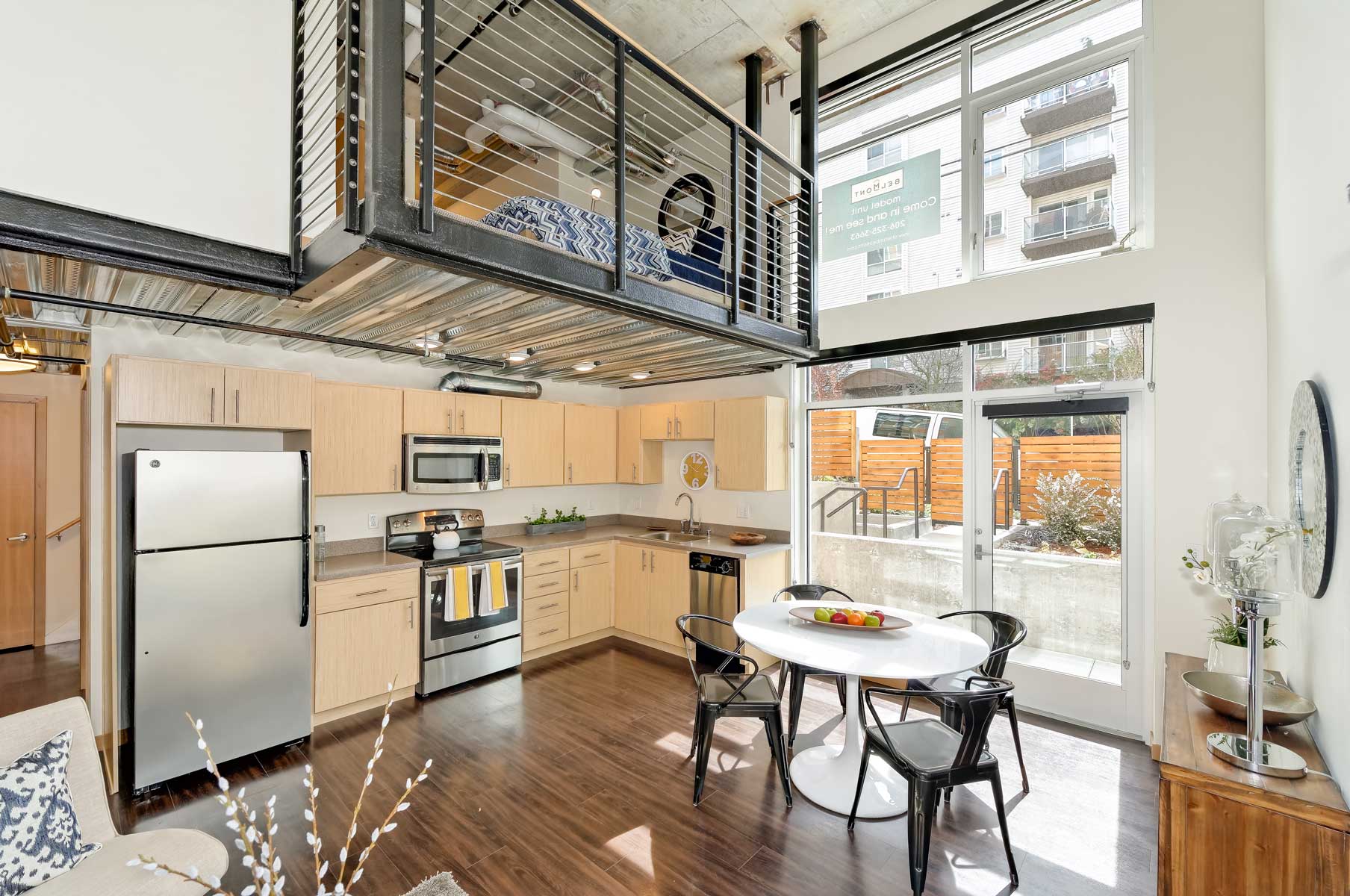 Stream Real Estate pioneered the use of reverse cycle air-to-water chillers and optimized the system for Stream Belmont. The chillers use ambient air in the building's garage to heat domestic hot water. Given that 30 percent of the building's energy budget goes to heating water, this approach is 75 percent more efficient than traditional boilers. In addition, the developer has assumed the payments for hot water heating, which means lower utility bills for tenants.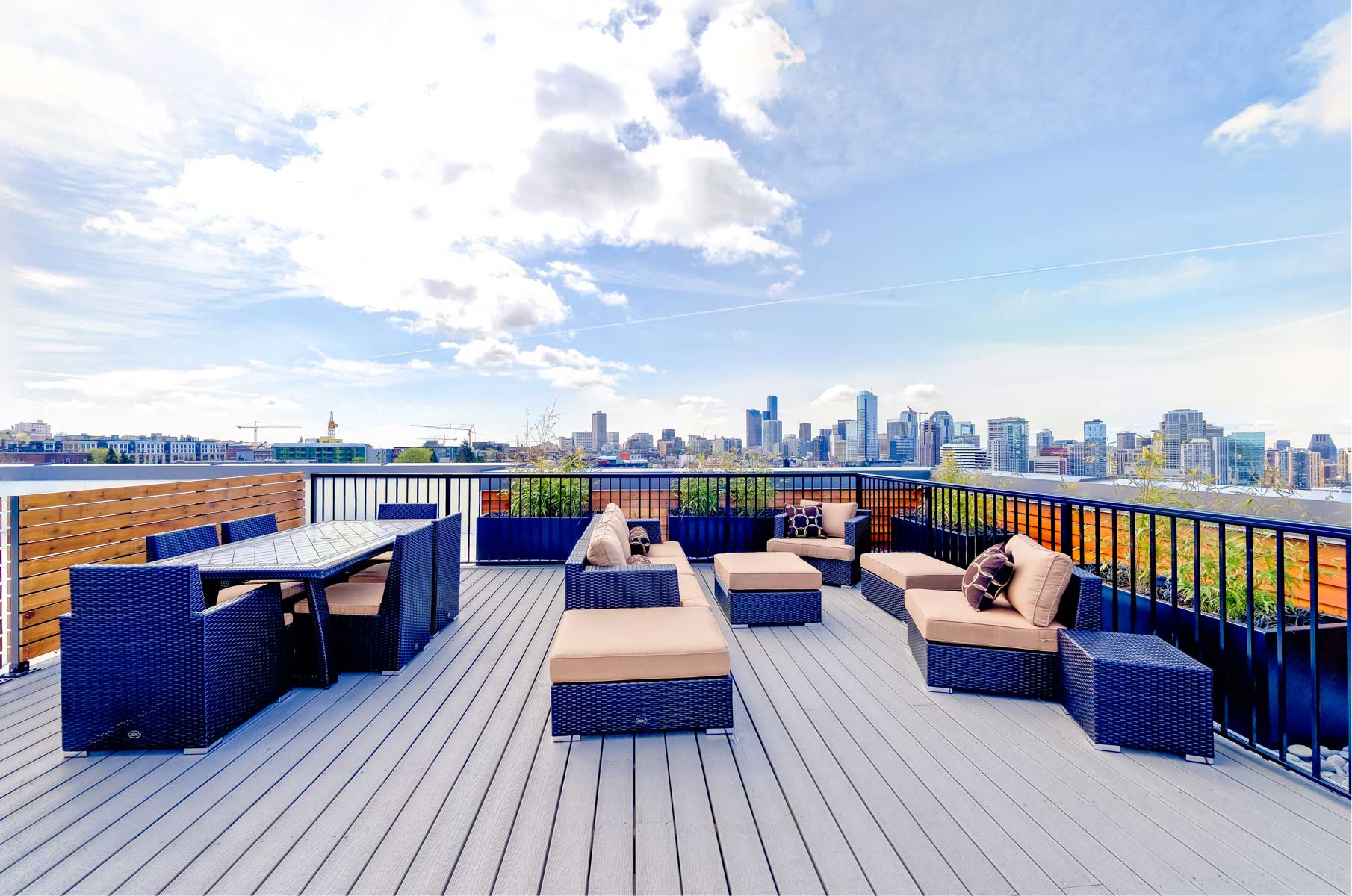 The project can also claim a carbon-neutral footprint, thanks to the developer's participation in Forterra's Evergreen Carbon Capture Program. By partnering with local non-profits and community service groups to plant native conifer trees in parts and natural areas, Stream Real Estate was able to offset the building's carbon emissions, both during and after construction.
The same team has assembled for a similar multi-family project not far from Stream Belmont. "We had so much fun on the project, we decided to do it again," says Burdeen.