Designing a Landscape That Provides Beauty and Sustenance
There are many ways to incorporate edible plants into a landscape. Even if you're rebuilding existing gardens, natives and non-native edible plants can be scattered randomly throughout the beds, as an exciting and useful alternative to traditional ho-hum plant selections.
Flowers such as roses, daylilies, gingers, hibiscuses and violets—and annuals such as pansies, nasturtiums and sunflower are edible. They can be planted alongside seasonal vegetables such as beans, broccoli, cabbage and lettuce.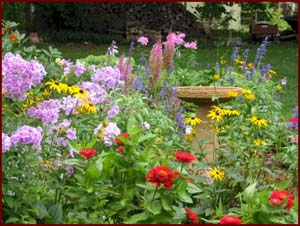 ---
In the South, conventionally-accepted tropical plants such as avocado are a good backyard option. Bananas, varieties of Barbados cherry, carambola, lychee, jackfruit, mulberry or moringa are also good prospects.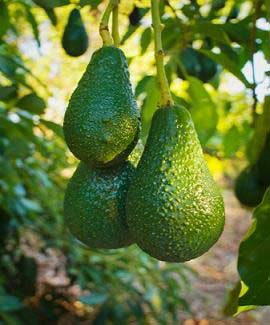 ---
To separate properties, typical hedge selections, such as viburnums, ligustrums and boxwoods can be exchanged for blueberries, thorn-less blackberries and raspberries.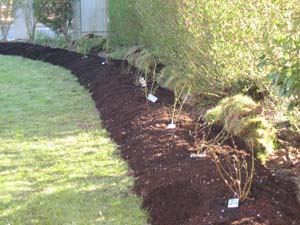 ---
Woody ornamentals such as lavender and rosemary can be used as not only edible, but also fragrant shrubs. Groundcovers such as mints, creeping thyme (shown), oregano, sweet potato, Malabar spinach, strawberries and passion fruit—while not suitable for heavy traffic or pets—can handle an occasional stroll.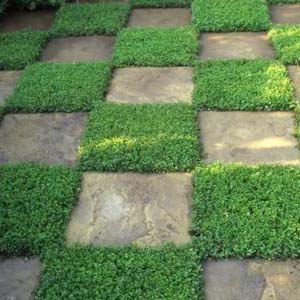 ---
Typically thought of for northern zones, flowering fruit trees—such as apples, peaches, pears, persimmons, pomegranates, olives and nectarines—with low-chilling hour requirements, can easily be obtained. The technique of trellising trees (shown), called espalier, makes growing trees practical, even on small urban lots.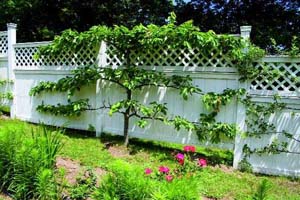 ---
Spice trees such as allspice, sweet bay, cinnamon, and nutmeg (shown) nurtured in containers and protected in subtropical climates or planted directly in the ground in tropical zones.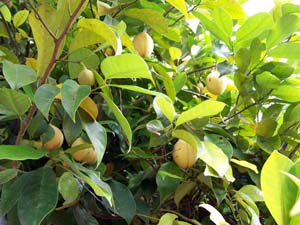 ---
Nut tree varieties, such as chestnuts and pecans, will grow quickly so that harvesting an annual, bountiful crop within six to 10 years is possible. Harvesting the "seeds" requires some work, of course, but chestnuts (shown) have seen a resurgence in popularity recently, and seedlings for various growing climates are available.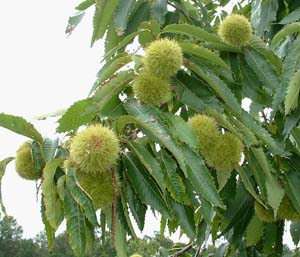 ---
Patios and pool areas can be accessorized with arbors of beans, grapes, peas or passion fruit—to provide shade during the hottest months, with periodic bursts of fruit and flowers.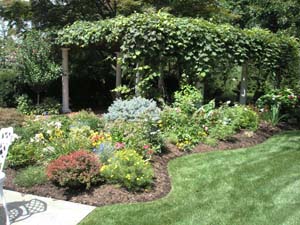 ---
Sugar cane, corn, sunflowers, specific edible cultivars of bamboo and lemon grass can be used for privacy instead of the standard ornamental shrubs and grasses.