Demand Side Energy Management: Why it Matters
Demand Side Energy Management (DSM) is the hidden hero of energy efficiency, cost savings, and grid optimization. While the term sounds esoteric and even a little boring, the reality of DSM is quite exciting. Here's the skinny on what it means, how it works, and why you should care.
Demand Side Energy Management, or DSM, is all the rage in sustainable development these days. DSM refers to the modification of energy demand through behavioral change and load shifting. DSM enables homeowners and building occupants to reduce energy use during peak hours, shifting energy use to off-peak times (such as nighttime and weekends.)
By deploying advanced technologies like smart home monitoring systems from companies such as Control4 and Loxone, along with and distributed renewable energy systems with battery storage, we can now program homes and buildings to perform in certain ways that shift or shave energy demand. For example, smart systems can pre-heat or cool spaces to a certain temperature in the early morning before peak demand, when energy is most expensive, to reduce both energy use and utility bills.
Since utilities have to plan for peak demand, developing plants and scaling infrastructure accordingly, load reduction and streamlining energy usage patterns diminishes the need for hefty investments in networks, plants, and infrastructure to meet our ever-increasing energy requirements.
Any costs savings that utilities can achieve ultimately benefits customers. "The price that consumers pay for energy is directly tied to utilities' costs to produce that power," asserts CR Herro, VP Innovation at Meritage Homes. "Energy production costs go up when demand is unpredictable. Predictable loads can help utilities cut their costs by up to 75%, which can translate into approximately $1.2 trillion in savings for those utilities. The best way to achieve savings across the board—for both utilities and consumers—is to look at energy use patterns through demand side energy management, and then to plan for those patterns accordingly."
Renewable energy and battery storage are paramount to demand side energy management. The most basic use case is energy that is stored in batteries during off-peak hours and then discharged during peak hours (another example of shifting loads and saving money.)
In fact, Massachusetts just made the news with a first-in-the-nation policy that offers state energy incentives for battery storage systems, thereby incorporating energy storage as an active demand reduction measure in energy efficiency funding programs.
Companies like sonnen have developed battery storage systems that integrate with smart home technologies to optimize energy use on a development scale, enabling homes to share energy within the community before that energy even hits the grid, transforming the community into a microgrid. This not only enables communities manage and optimize their own power resource, it also allows grid operators to balance intermittent generation from wind and solar, particularly during times when renewable energy production doesn't match generation (for example, at night).
Fortunately, in many markets, renewable energy has surpassed price parity with fossil fuels—in fact, solar is now the cheapest form of retail power, and wind is the least expensive form of retail energy—making the combination of clean energy, enabling technologies, and DSM strategies an irresistible proposition for cities and communities across the nation.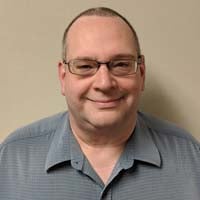 Speaker Javid Butler
has more than 30 years of experience with control systems and electronic design.

But don't just take my word for it. Learn more about Demand Side Energy Management from the experts in a 3-part webinar series that Green Builder Media is co-hosting with NV Energy.

The webinars, scheduled for April 10, April 24, and May 8, will explore the fundamentals of DSM, including:
Design and construction best practices for optimized DSM
Products and smart technology for enhanced DSM
Energy generation, distribution, and demand management
Renewable energy and storage for DSM
Optimizing DSM to drive energy and cost savings
Peak load reduction, advanced load shifting, and grid optimization
DSM related codes, policies and regulations that will shape construction activity
Existing DSM utility programs
Want to read more? Follow me on Twitter and Facebook. For more information about green building and sustainable living, visit Green Builder Media at www.greenbuildermedia.com, like us on Facebook, and follow us on Twitter for regular updates and breaking news.