We've failed miserably in creating boundaries for mobile phones. Let's make sure the Internet of Things stays in the background, where it belongs.
WE'VE ALL BEEN THERE. You're having lunch with a friend and he's suddenly gone bye-bye, texting some distant acquaintance with a tap-tap-tap on his ever-handy smartphone. Maybe (be honest) you've been the texter. Then there's the apology, and the false promise of choice: "I'm sorry; do you mind if I take this?"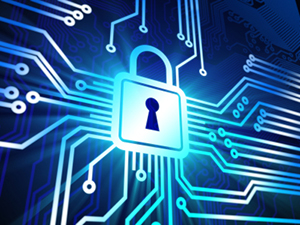 Somehow, the etiquette of mobile phone use got left behind. Now, we're on the verge of immersing ourselves in a new, pervasive technology called The Internet of Things, or IoT, and we must pay attention to how it's rolled out, or else become mere servants of efficiency and order.
A survey we just completed shows that most of our readers have never heard of the IoT. No surprise there. It's an abstract term, referring to the way wireless technology, digital communication and data harvesting (and analysis) now "speak" to each other. Transportation, entertainment and building science will soon become one seamless entity.
The potential benefits for resource conservation are huge. Optimized appliances, for example, can use power only during off-peak periods. Solar vehicles can feed extra energy back into the grid. Thermostats can learn and adjust to save energy based on owner behavior. In theory, all of these things can happen in the background.
But as the IoT grows, bureaucrats, police and politicians will want to join the party. And that's where I get nervous. Visiting the UK last month, I got a taste of how fearful people can abuse interconnected gadgets. The country is a veritable fish bowl of video surveillance. Walk into a hotel, and a photo of you in the parking lot pops up on a monitor. Dash down some country road and get a speeding ticket mailed to your home. You are constantly watched and recorded. It's nerve-wracking.
Now imagine a utility shutting down your heating system for an overdue bill, or a car that won't start because a parking ticket hasn't been paid, or a credit card company that automatically deducts a fine from your 401(k) for a missed payment. Maybe it's just me, but that feels like the end of personal liberty.

Don't get me wrong. The IoT, created and used with strict boundaries, can make life better, save lives and reinforce resilient communities. Let's just make sure we create the rules, rather than leaving them to chance—the way we did our mobile phone addiction.