Dear Green Builder Media Readers: We Asked, You Spoke
The results of Green Builder Media's recent Reader Survey are in. We knew that we reached a progressive, thought-leading audience. We just didn't know how right we were—and how advanced you are!
We founded Green Builder Media in 2005 to affect positive change within and beyond the building industry. Our competitors, the 10,000 pound publishing gorillas, said we'd never last. They made presentations in front of large audiences claiming that green building was a fad, and that building professionals and homebuyers would never be interested in anything other than lowest upfront cost. Boy, were they wrong.
12 years later, we've grown our boutique business into North America's leading media company focused on green building and sustainable living. We have worked tirelessly to be the leading edge of innovation, offering advanced editorial and sophisticated ideas to our readers so that we could methodically drive a national dialogue about important sustainability concepts.
Over the years, you have challenged us, inspired us, and encouraged us to continue our relentless pursuit to explore the horizons of sustainability. In our recent Reader Survey, you proved to us, once again, not only that being on the forefront of the ever-evolving sustainability sector is the right strategy for us, but also that you're right there with us, enjoying your own assiduous quest for greater greenness!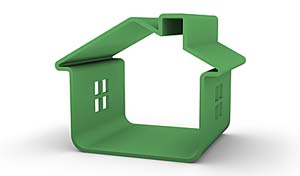 Here are some highlights from what you reported in the survey:
You are primarily the owners, partners, and executives of your companies.
You are mostly involved in new residential construction and remodeling, with some commercial new construction as well.
You specify all kinds of green building products—often, and a lot.
Nearly 80% of you consider yourselves to be progressives, thought leaders, and sustainability activists. You advocate for sustainability, influence and inspire your peers, educate your communities, and collaborate with partners to promote green building and climate action. Thank you! Your efforts are recognized and appreciated.
75% of you report that sustainability drives your product purchase decisions.
The number one factor that you say is driving demand for sustainable homes is your own desire to build the best project possible. That's the most refreshing thing we've heard in a long time! Manufacturer innovation and homebuyer demand are close runner ups, indicating that the world is, indeed, changing, driven more by the private sector and market pull than policy. In fact, evolving codes and regulations were far down the list, indicating to us that you're not being forced build green—rather, you're actively and consciously choosing to do so.
And why do you build green? Because over 80% of you believe that green means better. Based on your responses, green building correlates with high performance structures that use building science and represent quality construction, healthy spaces with good indoor air quality, durable buildings with low maintenance requirements, and structures that deploy renewable energy and smart technologies.
85% of you report that quality and performance are your top considerations when selecting products and materials. Cost is the next consideration, followed closely by sustainable attributes.
You are already building green. 90% of you incorporate energy efficiency into your projects. You also incorporate reduced construction waste, enhanced indoor air quality, and water conservation.
You like renewables as much as we do. 65% of you utilize solar PVs, 45% deploy passive solar and ventilation strategies, and 35% use solar thermal. Clearly, you're ahead of the adoption curve when compared to national averages.
70% of you design and build sustainable structures because you care about environmental stewardship, followed closely by long-term cost of ownership, which means that you're looking at long-term value rather than just lowest upfront cost. Consumer interest and market demand also play a primary role.
Almost 90% of you report that homeowners/buyers are willing to pay more for green homes, buildings, and products. That's huge! This number has grown every year since we've been tracking it—10 years ago, less than 10% of respondents believed that homeowners would pay more for green homes. Sweet vindication for all of us who have been pushing this boulder uphill for so long.
Green Builder magazine is your publication of choice, which is music to our ears. Your support has been paramount to our success, and you have helped us win Best Trade Publication for the fifth year in a row!
On behalf of the entire Green Builder Media team, I want to thank you for your loyalty, encouragement, and validation over the years. It is an honor and a pleasure to be on this wild journey to the frontier of sustainability with you.
We welcome your input about how we can continue to improve our media services. Got ideas? Write to me at sara.gutterman@greenbuildermedia.com.
And, since we know you care about sustainable solutions that will help us transition to a clean economy, don't forget to register for our upcoming Sustainability Symposium 2018: Champions of Change thought leadership summit on January 8, 2018 in Orlando (the day before the show floor opens at Design & Construction Week, aka IBS/KBIS.) Click here for more information about the event. Space is limited, to be sure to reserve your seat today! Register before September 29 using the code EarlyBird to receive a $100 discount.
Want to read more? Follow me on Twitter and Facebook. For more information about green building and sustainable living, visit Green Builder Media at www.greenbuildermedia.com, like us on Facebook, and follow us on Twitter for regular updates and breaking news.