Create a Lush Garden that Results in Less Maintenance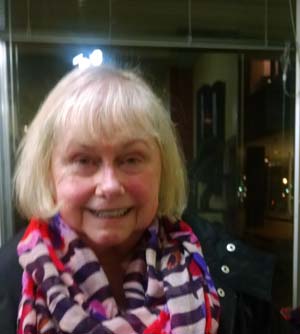 Christina B. Farnsworth, Guest Columnist
3 min read
Many of us think of gardens as groups of single-species of flowers, of trees heaped with mulch and of expansive lawns. But in nature, landscape is woven of many species in three dimensions. There are ground covers, an understory of plants, shrubs and bushes and crowning them all the trees. And once you have them in place gardening is pleasure not chore. Natural gardens are easier to maintain, have fewer weeds and require little to no mowing.
June 27, Rick Darke, a uthor, photographer, lecturer and consultant came to Washington, DC's The George Washington University to speak about regional landscape design, planning, conservation and enhancement using many of his examples from his and Professor Douglas W. Tallamy's newly-released book, The Living Landscape: Designing for Beauty and Biodiversity in the Garden.
Darke says, "A home garden is often seen as separate from the natural world surrounding it. In truth, it is actually just one part of a larger landscape made up of many living layers. And the replacement of the rich layers of native flora with turf grass greatly diminishes a garden's biological diversity and ecological function."
His imitation-inspiring presentation used many examples from his own home on the edge of a forest preserve that morphed from a suburban-style lawn with planting beds and a few trees, to a wonderland of layered biodiversity that nestles his home into a landscape that flows seamlessly to the preserve. Darke's own garden, made with Melinda Zoehrer, his wife and co-horticulturist, featured prominently in his lecture.
Darke and Zoehrer moved to their 1.5 acres in the "rolling piedmont of Landenberg, Pa," in the late 1980's because of its adjacency to the preserve. Today, it "features locally native and adapted plants and regional relics."
Darke works as a consultant designing landscapes for others. Check out Montgomery Farm (seen at top) billed "as your natural habitat...a place for those who wish to live in harmony with nature. Defined by its conservation-focused designs," the community "borders Plano and Allen, north of Dallas.
Key takeaways from Darke for recreating more indigenous and natural environs:
Observe, observe, observe in all seasons. You'll see in your own local forests what plants grow well as companions, what does well in shade and even how far to space plants. Remember to let tree seeds grow when possible, since as trees naturally age and die, their offspring fill in the blank spaces, and trees start as understory and then shrubs as they grow into trees.
One can start on an open, not well-vegetated space with the intent of creating a heavily-shaded garden, with small trees that will adapt and grow more quickly than larger, more-costly specimens.
It is just fine to start with non-invasive grass species instead of ground cover that will be eventually go away as the shade increases.
Many understory, ground-cover species do fine in sun and just as well in shade.
Layer the garden, with ground cover, shrubs and bushes in varying heights and trees.
Choose small plants or plugs. Garden centers sell beautifully blooming plants that appeal that have been grown in super-rich soils. Plants go into shock when their roots expand into the native soil. it is better to start with small plants or even plant plugs that will grow easily in the regional soil.
Compost and don't be overly vigilant about raking out plant debris. Overtime, debris becomes compost and enriches even poor soils.
Go light with the pruning, too. Darke showed an image of birds flocked on a dead tree branch that an avid garden groomer would have pruned away.
Learn to love imperfection. It is part of what brings beauty to the garden.
Don't be afraid to let machinery and found objects serve as garden sculpture.
Embrace the wild. View this video that Darke made of another book project.
Sadly, forests are in such small plots that they do not thrive. Do as Darke and his wife have done, let go of the stark suburban look and recreate what grows in the forest to help it expand and thrive. Imagine what could happen if entire existing neighborhood's through their homeowners' associations (HOAs) developed landscape plans that morphed suburban lawns into natural, regional landscapes, as many newer developments have. It would be better for the environment and be less work than maintaining the well-mowed, heavily-pruned landscapes so common today.
---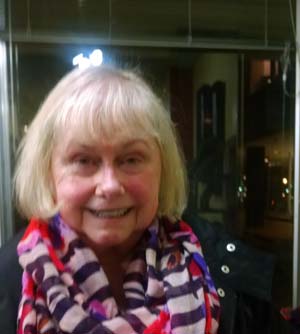 An award-winning journalist with more than 20 years experience covering the shelter industry, Christina resides in Tucson and is long-established active member of the National Association of Real Estate Editors.