Ted Clifton, Owner/CEO Clifton View Homes and Zero-Energy Plans, Bellingham, Wash., has proof his zero energy home line is what buyers want in uncertain times.
GB: Is the coronavirus changing your business?
TC: We are in Washington, which has shut down all non-government residential and commercial construction, so yes.
GB: How are clients reacting?
TC: Our customers don't know what to do. They are stuck with half-finished homes, and banks that want them finished on time, but we are not allowed to work. We can't get doors because our door supplier is also shut down by the governor. Without doors, we can't install the finish trim, even if we did "sneak in" and work.
GB: How are you retaining employees?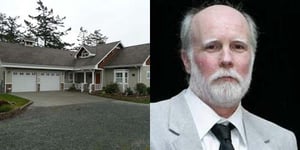 TC: Despite the governor's orders, we have continued working where we have the products to do so. We have a very strict policy of only one person per job site, and no trips to the store if you need more supplies. The lumber yards will deliver to the doorstep, so they don't need to come in, and we don't need to go out. This will only be a temporary change, but will continue as long as there is significant risk from the virus.
GB: Have you changed selling techniques as well, and what's the impact?
TC: No. As with Zero-Energy Plans LLC, we are already offering the right product at the right time. It's too soon to tell. We are still booked solid for about two years, and nobody has cancelled.
GB: Any material shortages?
TC: Certain products are simply unavailable due to the governor shutting down the suppliers.
GB: What changes will the coronavirus impose upon the building industry?
TC: I fear we are going to lose a lot more small builders and subcontractors who don't have the staying power to weather this storm. I do not, however, foresee any lasting changes in the way we build homes as a result of this.
That being said, I think a lot more people will be thinking about indoor air quality. Also, priorities may shift to features people feel are "must haves," now that they have been cooped up inside their homes for a month or more—but so far, I haven't seen what those might be.
---
Note: Ted Clifton asked us to mention that his design company, Zero-Energy Plans, has had a more-positive COVID-19 experience than his construction firm, and has seen positive growth during the COVID-19 crisis, with more inquiries and more sales of plans for high-performance homes. The State of Washington was scheduled to re-open in four phases shortly after this interview was conducted (starting May 5). In the second phase, new construction would be allowed to resume as an essential business. —Editor