COVID-19 and Housing Case Study: Reducing Overhead
Hear a Northwest architect on how the pandemic has changed his business and 13 home trends he thinks will impact the housing industry long term.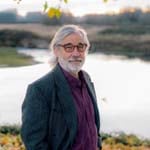 Nathan Good, FAIA, of Nathan Good Architects Salem, Ore., shares his conservative approach to business during the pandemic.
GB: How is the coronavirus changing your business?
NG: Five of our projects have been placed on hold. Four of them are residential projects in design and one of them is a tasting room for a winery that shut down during construction. Our interior designer has been furloughed since April 1. Our other three architects have work on custom residential projects.
Each of us has been set up to work from our homes for the past two years with robust laptops, private office space, strong connections to our shared server at our office, and decent ergonomics.
As our work diminishes and the possibility of the rest of my staff is on furlough status, my office continues to cover the cost of health insurance, paid time off (vacation, illness and holidays), and the time for us to stay in touch with one another. Despite some philosophical hurdles, I did submit an application for a PPP – CARES Act grant.
GB: Are you changing your offerings/services? If so, what is driving you to do so?
NG: We have been able to reduce our overhead expenses by eliminating a number of expenses, negotiating a 50 percent reduction in our rent, and lower rates for our professional liability insurance. We are extending these savings to new and prospective clients through a reduction in our hourly rates.
A few years ago, we provided "aesthetic engineering" and sustainable design consulting services to civil and structural engineers for projects that they were the lead on. We are relaunching this service and have begun pursuing bridge and infrastructure projects with engineering firms.
GB: Have your customer expectations/demands changed?
NG: Our clients with projects nearing the completion of construction documents are anxious for us to submit the permit documents to the city or county in order to get construction started before residential construction is no longer deemed "essential."
A couple of our clients who were waiting until this winter to start the architecture and spring of 2021 to start construction are asking to move their timelines with us up. These clients speculate that they will get better pricing for labor and materials if they can start construction this summer or fall. Their concern is that if they wait until next year to build, more sub-contractors will be out of business, resulting in a labor shortage and higher prices.
GB: What, if anything, are you doing differently on your job sites?
NG: Most of our job site visits are through FaceTime on our iPhones with our clients and the builders we work with. When we do need to visit construction sites, we respect distancing, wear face masks and avoid touching any surfaces.
GB: Do you think that the coronavirus will create long-term change in the building industry?
NG: Probably not. The home building industry is like a large ship. It requires a great deal of force and distance to change directions.
I do believe, however, that this crisis will result in a number of changes in home design over the next few years:
More desire for homes (and businesses) in less-densely populated communities (a flight from cities).
An increase in demand for residential purchases and rentals that are less dense: less interest in apartments than single-family homes.
A crisis in affordability coming from high unemployment and high demand for single-family homes will result in new neighborhood clusters of slightly larger than tiny homes, with shared commons and garden space.
More demand for

intentional communities and co-housing

with smaller stand-alone homes, also with shared commons, gardens and guest quarters.
An increase in innovative, cost-conscious, well-designed, ultra-efficient, manufactured and

modular homes

, i.e., the Prius Home.
More demand for homes with dedicated home-office space.
Larger family rooms that double as space for homeschooling with dedicated closets for school supplies.
Converting garages for home offices, studios, homeschooling, exercise and storage.
Larger pantries for food and household supplies.

An increase in edible landscapes

: vegetable gardens, raised beds, fruit trees and greenhouses.
A continued increase in healthy homes: methods to enhance hygiene, more heat-recovery ventilation systems (including retrofit and remodel options), less carpet and more hard-surface flooring, and continued efforts to keep pollutants, bacteria and viruses from entering the home.
More time in the home will result in much higher energy bills, which will further emphasize the benefit of energy-efficient homes.
A continued interest in renewable energy systems to further reduce the cost of monthly energy bills.
Ron Jones is the president and co-founder of Green Builder Media.