World leaders are meeting in Paris this week to negotiate a global agreement on climate action, marking a new era of sustainability.
This week, the much anticipated COP 21 meetings are taking place in Paris. Leaders from 190 countries are in the process of negotiating an agreement to reduce emissions, adopt clean technology, and point us towards a sustainable future.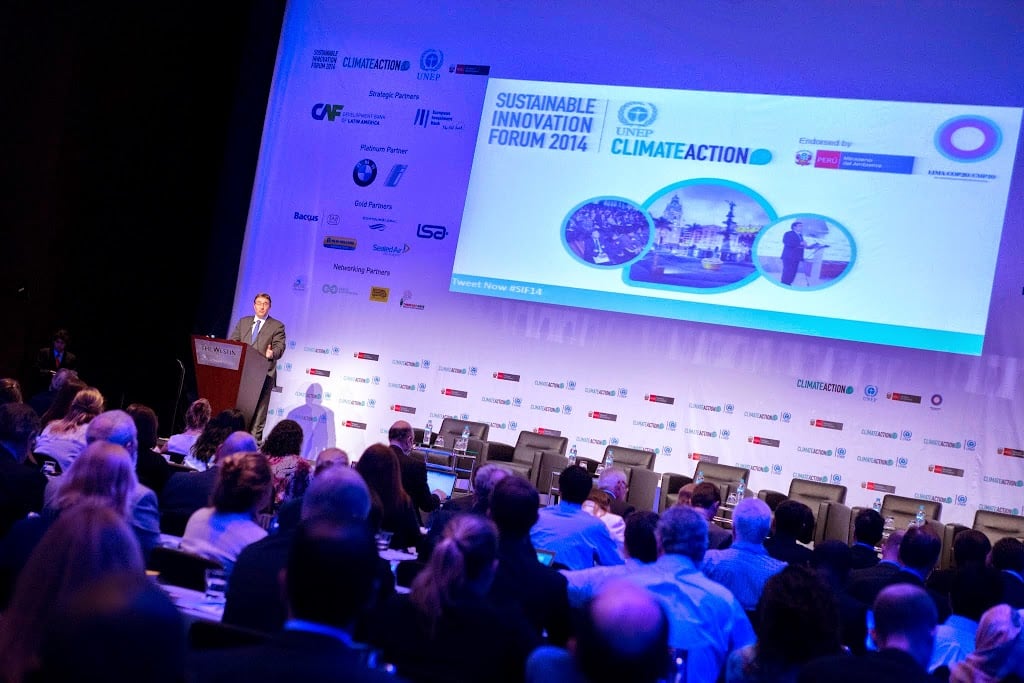 Image courtesy of COP21
The momentum towards a low-carbon economy is now unstoppable, and it's clear that the private sector will fill gaps where governments' INDCs fall short to help countries reach carbon neutrality goals.
A large and growing coalition of businesses have pledged to take aggressive action, transforming their business models and adopting policies that reduce their emissions and resource use.
Earlier today, 18 countries (Austria, Brazil, Cameroon, Canada, Finland, France, Germany, Indonesia, Japan, Mexico, Morocco, Norway, Senegal, Singapore, Sweden, Tunisia, Ukraine, United Arab Emirates, United States of America) and over 60 organizations launched an unprecedented global alliance for buildings and construction to combat climate change, expediting the sector's enormous potential to reduce emissions and increase climate resilience for cities and infrastructure.
Buildings are responsible for 70% of total global energy use and 40% of carbon emissions. With 1.6 trillion square feet of existing built space (75% of that is residential and 25% is commercial), and 861 billion square feet of space that will be newly constructed or retrofitted by 2030 (the bulk of this growth will occur in China, United States & Canada), the built environment has an mammoth impact on the health of our environment. By enhancing the sustainability and decreasing energy demand of buildings, it is estimated that we can reduce global emissions by approximately 3.2 gigatons by 2050.
Indeed, this pledge and others made in Paris this week will undoubtedly serve as the catalyst needed to mobilize the world, providing the policy and roadmap to stabilize the climate. But, as Chinese President Xi said on Monday, "Paris is just a starting point—not a finish line," and in order to achieve irreversible results, we must figure out how to take the next step to connect climate action pledges with real economic considerations.
How do you think we can successfully make the leap from commitments to real action? Write to me at sara.gutterman@greenbuildermedia.com or follow me on Twitter or Facebook.
For more information about green building and sustainable living, visit Green Builder Media at www.greenbuildermedia.com, like us on Facebook, and follow us on Twitter for regular updates and breaking news.