I spent last week at the Consumer Electronics Show (CES)—an almost overwhelming ocean of innovation—during which 170,000 people converged on Vegas to see the most advanced and ingenious products, technologies, and prototypes that the human mind can comprehend. This year's show was as vibrant and interesting as ever, flaunting lofty visions from inventors and entrepreneurs across the globe.
Everywhere I turned, I was blown away by the extent of human imagination. The show offered a glimpse into the far reaching depths of the digital age, which is currently only in its infancy. There were autonomous vehicles, unmanned flying objects (drones), robots, cloud computing technologies, virtual reality devices, streaming TV systems, wearables, 3-D printing, smartphones, and apps galore.
While TVs, tablets, and gadgets have been CES' historical purview, this year, connected home technology—which utilizes wireless connectivity and the Internet of Things to enable devices, appliances, products and systems within a home to talk to one another—was the belle of the ball.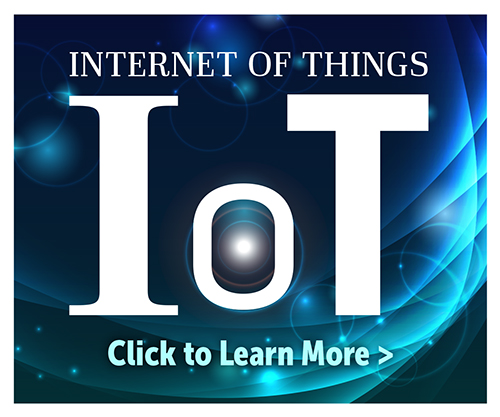 Using this smart technology, people can now remotely control their homes in ways that enhances convenience, increases security, optimizes resource efficiency, and decreases costs. HVAC, lighting, and security automation systems were most prevalent at the show, but other categories were represented as well, such as Pella's Insynctive technology that can open/close windows and blinds; Schlage's keyless entry systems that can be controlled with your smartphone; and Droplet's smart water sprinkler system that detects plant location, plant type (so it can allocate the appropriate amount of water), soil conditions, and weather, and provides reports on water use.
Nexia's geo-fencing technology was also noteworthy—the system can recognize when you're a certain distance away from your home and automatically open your garage door, turn on your lights, adjust heating controls, and initiate other functions. Honeywell has a similar geo-fencing system that will also alert you if you've left your house unlocked or garage door open.
With Whirlpool's Smart Front Load washer and dryer, you can now remotely start and stop your loads, check your energy usage, and determine when to do your laundry based on energy prices throughout the course of the day. The washer and dryer also integrates with the Nest Learning Thermostat, automatically converting to a lower energy, longer cycle when Nest senses that you're away from home.
LG's HomeChat system will enable users to chat with their appliances as if they were people, asking questions in natural language ("Do we have eggs?") to receive status updates and issue commands. The platform will enable homeowners to do things like talk with their refrigerators while at the grocery store to inquire about inventory, program a cleaning regime for robotic vacuums, and tell their appliances when they're leaving for vacation (to switch into low or off power mode.)
Most of today's connected home technology is in its first iteration—it does what we program it to do. But we can expect to see huge advancements over the next year in intelligence and automation, where systems, like Nest, can learn our behavior and optimize settings to save resources and money.
One such system to watch for is NuBryte by Lucis, an affordable, intelligent automation system that combines auto-adjusting lighting and security controls with whole-home intercom, family calendar, and weather alert functions.
Stack Lighting offers another interesting innovation—a light bulb that learns its user's behavior and automatically changes to maintain perfect lighting levels and color temperatures.
Soon, our windows will be able to talk with our HVAC systems to change a home's climate based on outdoor temperature; lighting systems will scan our mood and change the color or quality of light to create a desirable atmosphere; clocks will check traffic patterns and automatically adjust the time of our wake-up alarms; and our closets will recommend outfits based on the weather forecast or our schedule.
Connectivity is also extending beyond the walls of our home, which will soon be synched not just with our phones, but with our vehicles as well. Connected vehicle technology has evolved over the past few years from infotainment and navigation systems to driver-assistance systems and telematics arrays that enable a vehicle to communicate with a home, turning on lights, heating, and mood settings in advance of the driver's arrival.
Companies from Bosch to Ford are working on connected vehicle advancements. In a keynote at CES last week, Ford CEO Mark Fields said, "We see a world where vehicles talk to one another, drivers and vehicles communicate with the city infrastructure to relieve congestion, and people routinely share vehicles or multiple forms of transportation for their daily commute. The experiments we're undertaking today will lead to an all-new model of transportation and mobility within the next 10 years and beyond."
Robots will augment our connected homes and vehicles to make our lives easier, safer, and more convenient. While robots face criticism relative to social perception, legal implications, and technological development, they will undoubtedly impact our homes, offices, hospitals, and factories, assisting in a wide range of activities like daily chores, security management, manufacturing, healthcare monitoring, and even entertainment and companionship.
This year at CES, Serenti Kitchen debuted Cooki, a meal preparation robot prototype that makes cooking as simple as selecting a recipe and placing fresh ingredients into the device. Cooki adds the ingredients individually at the appropriate time, heats and stirs everything into a meal, and then sends a text message to your phone when it's time to eat. While critics bemoan that Cooki represents the loss of the art of cooking, the robot offers those searching for low cost, no-hassle, healthy meals a viable solution to pre-packaged foods or take-out.
I'm encouraged by the extent of innovation that I saw at CES this year. It's an exciting moment in time, with tremendous business opportunity for those who are willing to shirk the yoke of status quo and dream themselves into the future. With that said, it's important that we focus on innovation that enhances efficiency and sustainability, rather than just technology for the "cool factor."
For more information about connected homes, autonomous driving, smart cities, and the Internet of Things, be sure to check out Green Builder Media's Internet of Things microsite.
What digital age advancements are you excited about? Write to me at sara.gutterman@greenbuildermedia.com or follow me on Twitter or Facebook.
For more information about green building and sustainable living, visit Green Builder Media at www.greenbuildermedia.com, like us on Facebook, and follow us on Twitter for regular updates and breaking news.