Are you using SOFTWARE for project management?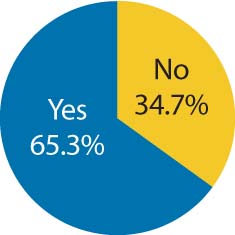 IN 2012, JB KNOWLEDGE initiated a survey of professionals in the commercial construction industry, to learn more about construction technology adoption rates. The 2013 Construction Technology Integration Report included 700 respondents, and though most were reps from the commercial sector, the results are relevant to the residential world, too.
General trends show more builders are using mobile technology and taking advantage of free software like Dropbox, Google Earth, SketchUp and YouSendIt and more contractors are demanding cross-platform integrations. There's also an uptick in adoption of cloud-based solutions. On the other hand, plenty of firms are still using Microsoft Excel and manual (pen-and-paper) for project management, and the cost and accessibility are limited widespread adoption of BIM software. When it comes to managing customer relationships, technology adoption is lagging behind; builders either use email or an "informal process" to manage client information.
This quote effectively sums up the trends: "Every year, more and more builders across all generations are adopting technology they swore they'd never understand and certainly never use. They are proving a central tenet to technology across all industries: make it simple enough, and people will use it." The report's conclusion also notes that many contractors, especially those representing smaller firms and already wearing several hats, are being forced to become more tech-savvy, as they don't have the budget for dedicated IT staff.
JB Knowledge specializes in IT solutions, including SmartBidNet, Web-based bidding software for commercial builders. Access the full report at www.jbknowledge.com