The Green Builder Media team spent this week at the International Builders Show (IBS) and Kitchen and Bath Show (KBIS), which co-located in Vegas. For the first time in years, the show felt vibrant. Manufacturers expressed confidence about the market, and building professionals were lively.
Innovation ran rampant throughout the show. Exhibitors showcased new products—some of our favorites are featured in this e-newsletter—that solve important energy, water, indoor air quality, building science, and resource conservation problems. Other manufacturers focused on consumer behavioral modification, providing ideas for sustainable living that builders can pass on to their homebuyers.
Everywhere we looked, exhibitors were touting their green story, highlighting the durable, healthy, and environmentally friendly attributes of their products. Admittedly, some of the messages felt more like greenwashing or afterthoughts, but, predominantly, manufacturers seemed to have a genuine interest in generating sustainable solutions and business strategies.
Beyond the show floor, Green Builder Media co-hosted a fantastic networking event at TAO in the Venetian with Boral, Panasonic, Icynene, and Dietrich's. A record number of attendees showed up, representing all sizes and types of building professionals and manufacturers. We were delighted by the sheer enthusiasm and pure joy that our guests expressed at the party—we're looking forward to seeing everyone again at next year's event!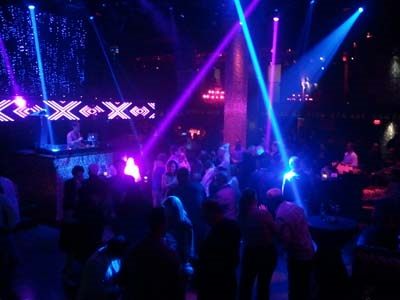 We're leaving Vegas with bolstered assurance that continued progress will be made towards developing viable economic solutions that respond to our changing climate, depleted resources, and distressed environment.
Did you attend IBS/KBIS this week? What was the most interesting thing that you saw at the show? Write to me at sara.gutterman@greenbuildermedia.com or follow me on Twitter @SaraGBM.
For more information about green building and sustainable living, visit www.greenbuildermedia.com, like us on Facebook, and follow us on Twitter @greenbuildermag for regular updates and breaking news.