Composting and Soil Building
Here are some ways to keep valuable materials out of the landfill and onsite, where they can nourish soil.
Nature's method of decomposing organic matter enriches soil while enhancing its ability to retain moisture. According to the Environmental Protection Agency (EPA), food scraps and yard waste make up 20 to 30 percent of total household trash; thus, composting diverts waste from landfills and prevents the associated methane gas emissions.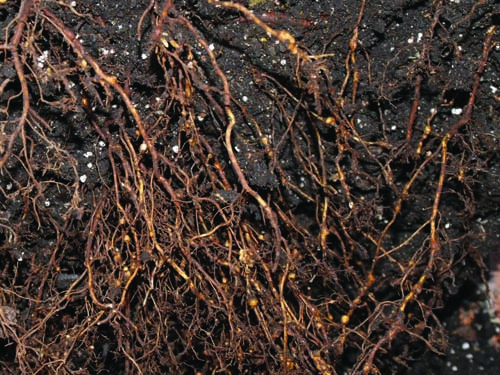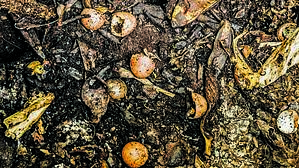 Breaking food scraps into one-inch pieces will make for faster decomposition, but even large pieces will eventually break down. Photo credit: Philip Cohen
The Right Mix
Compost piles should include equal parts green and brown material. To thrive, compost piles need nitrogen, carbon, air and water. Brown ingredients contribute carbon and include twigs, straw, branches and dead leaves. Green ingredients provide nitrogen and include vegetable and fruit waste, coffee grounds, tea bags, eggshells and grass clippings.
When selecting a location for a compost pile, find a dry, shady location that is easy to access. "If you live in the city, a wire mesh is important because rodents are an issue," says Jennifer Jarland, the recycling program coordinator for Kane County, Illinois. "I recommend putting down mesh and pinning it into the ground before you put the bin down, then putting steel wool into all the little crevices. I also think it's good to have a closed bin, like a Soilsaver [by Busch Systems]." For those who prefer to stay out of the process, the NatureMill composting unit, which fits under a standard cabinet, will compost kitchen scraps for you—no turning required.
Proper care of the compost pile is necessary for the best finished product. "If you have a healthy compost, it shouldn't smell," explains Jarland. "I chop my food scraps up into one-inch cubes, so there is more surface area for the organisms to attach themselves, and I aerate the pile weekly by mixing it with a pitchfork." Compost piles in warm, dry climates may have to be watered occasionally.
The quality of the finished product depends on the quality of the ingredients; therefore, you should use disease-free materials free of toxins. When the compost is a rich, dark color, it is ready for use. Spread a couple inches of compost on top of garden beds each fall and then mix them into the soil in the spring.
If purchasing prepared compost to enrich soils, Kevin Erickson, urban agriculture coordinator for the Institute for Environmental Sustainability at Loyola University Chicago, recommends using one that is organic, from vegetable matter or manure, and from diverse inputs. "You can request data on the composition and quality of the compost from the producer," he explains. "I avoid adding municipal compost from leaves collected from streets and roads, due to potential contaminants from roadways." In addition, cover crops (also known as green manures) can be sown to enrich soils and protect against erosion; these include winter rye, buckwheat and clover.
Growing the List of Compostables
An expanding list of cities also offer voluntary or even mandatory curbside composting programs or are launching pilot programs. Unlike backyard compost piles, these programs can handle soiled paper products, biodegradable plastics and meat.
"I was working for Boulder County when the composting ordinance passed, and we changed all the County building bathroom trash cans into compost bins with signage, and supplied a very tiny bin for trash, because the composting programs accept tissues and paper towels," explains Jarland, who was previously a zero-waste specialist for the Boulder County resource conservation department. "Ninety-eight percent of what had been going into those bathroom bins could go into the compost, and we diverted a huge quantity of from landfill to compost in this way. It happened across Boulder in the County buildings businesses and universities, as well."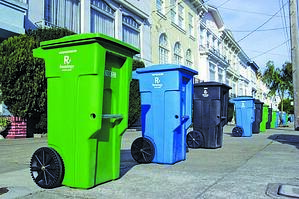 Urban Composting Programs
Several cities have either made composting food scraps mandatory, or are considering it.
The City of San Francisco is leading the way with its mandatory recycling and composting ordinance, which should help the city achieve its goal of zero waste by 2020. (The city reached an 80 percent diversion rate in 2012.) Its composting program, managed by Recology, involves curbside collection of compostable materials, which range from food scraps, including meat and dairy, to soiled paper and cotton balls. The program offers its residential customers three sizes of composting containers (including a two-gallon kitchen pail). Finished compost goes to local farms. More info:
www.recologysf.com