Comments Sought to Support Net Metering
June 15 deadline to support renewable rights and net metering.
In mid-April, The New England Ratepayers Association filed a petition with FERC to move wholesale energy sales from customer-generated sources into federal jurisdiction. Furthermore, NERA wants rates for such sales to be priced in accordance with the Public Utility Regulatory Policies Act of 1978 ("PURPA") or the Federal Power Act. In essence, they are taking umbrage with full net metering.
There's a lot to dissect in that last paragraph. First, as far as anyone can tell, the NERA does not seem to represent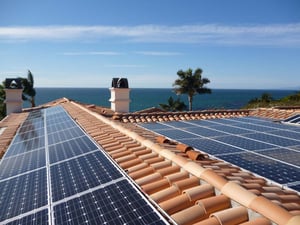 ratepayers in the sense implied. For instance, according to IRS filings, they collected $245,000 in
membership dues in FY2018. According to a report from Public Citizen, NERA only has 12 members who pay an average of $20,000 each.
NERA disputes those numbers, claiming to have hundreds of members. However, according to a New Hampshire state representative, NERA has consistently refused to disclose their membership when asked during testimony at state hearings. Many suspect they are a lobbying arm of the fossil fuel industry, but thanks to NERA's stonewalling, that has yet to be definitively proven.
Next, NERA is attempting to move state-level policy and decision-making to the federal level. This would go against not just numerous precedent-setting actions by FERC, it would also seem to violate the 10th Amendment of the U.S. Constitution. Numerous letters have been submitted to FERC in opposition to this petition, from special interest groups like Sierra Club and NRDC, to multiple state energy offices, NASEO, the Delaware Attorney General, a New Hampshire mayor and many individuals.
They all seem to center around 3 central themes: 1) FERC doesn't have any authority to make decisions on behalf of all states, 2) utilities are not being irreparably harmed financially by solar and wind, and 3) the renewable industry would be severely harmed through loss of jobs attributed to unattractive payback periods for new customers. These same unattractive payback periods would also affect existing solar and wind customers.
Finally, the petition was filed when FERC is shorthanded. Until the end of March, FERC only had three of its five commissioners seated. Then, on the last day of March, FERC's general counsel was sworn in as a commissioner to fill an unexpired term. There is still one unfilled seat. And, keep in mind, this is all happening during a pandemic, when everyone is focused on much more important concerns like public health and the economy.
In light of that last point, a 90-day extension was requested to provide more time to respond to this
untimely filing. The NERA filed a counterargument, asking for a 30- or 60-day extension. The FERC sided with NERA, granting a 30-day extension that creates a deadline of June 15 for comments. If you would like to file your own public comment in support of renewable rights/net metering or to recommend dismissal of this petition, please click here to comment to FERC.