This month marks the three-year anniversary of the Grenfell fire in London, which set ablaze a 23-story apartment building, killing 72 people. Since then, awareness about the dangers of flammable cladding has increased and more durable options, like fiber cement, stone, and steel have experienced an uptick.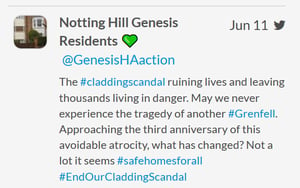 According to COGNITION Smart Data, the Internet has been buzzing with conversation this month about the Grenfell fire. Frustrated consumers and building professionals alike are lamenting that flammable cladding is still being used on both existing and new buildings, despite the fact that we have ample access to durable, cost-effective options.
Even Grammy-award winning singer Adele made a rare appearance to honor the individuals who died in the fire.
While more expensive and heavier, fiber cement and stone (both natural and manufactured) are being hailed as excellent options for durable, sustainable, and maintenance-free cladding.
For more information about key audience segments and how shifting consumer expectations will place new demands on the housing sector, sign up for a COGNITION subscription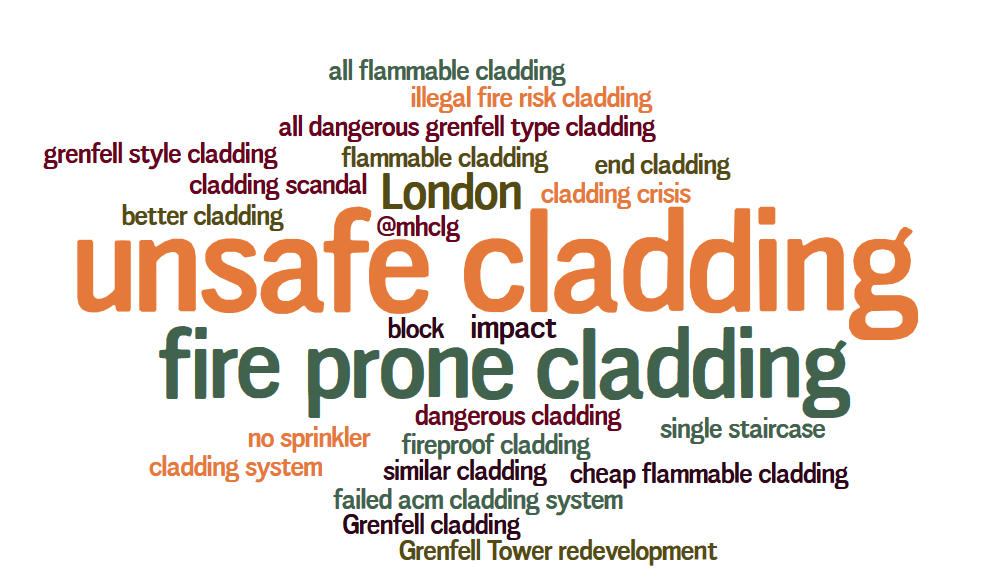 ---
About COGNITION Smart Data:
COGNITION Smart Data offers advanced intelligence and insights about market trends and important customer information like behavioral patterns, purchase drivers, buying preferences and sentiment. COGNITION enables clients to make informed business decisions, yielding specific deliverables and tangible results. COGNITION provides a definitive competitive advantage by allowing companies to stay a step ahead of their competitors.
For more information on how you can tap into the power of COGNITION Smart Data, visit www.greenbuildermedia.com/cognition or contact Sara Gutterman at sara.gutterman@greenbuildermedia.com.