Is the housing market going to burst?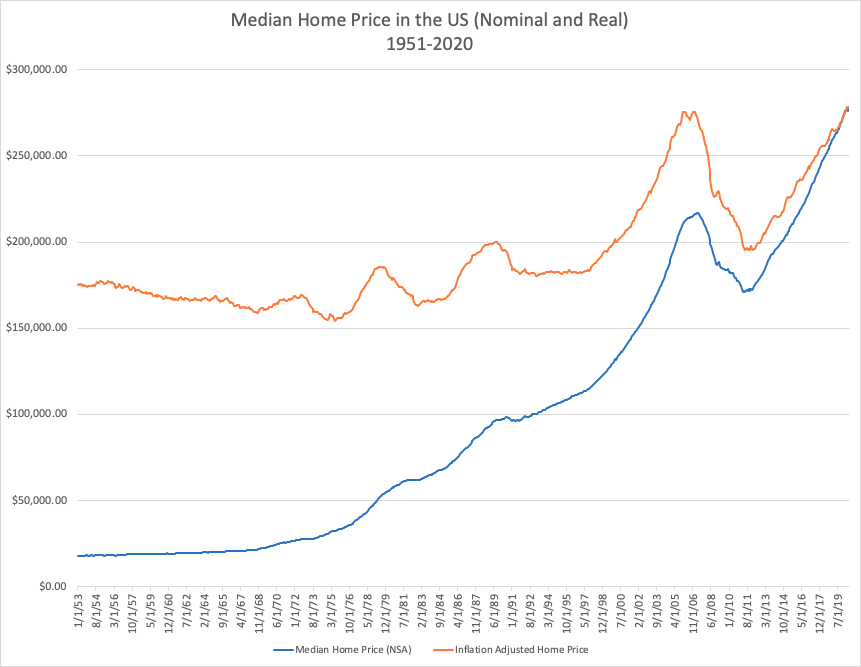 Looking at "nominal" home values, (housing prices with inflation taken into account) this year's rapid escalation of home prices has an eerie familiarity. Its trajectory mirrors the 2006 rise that preceded the point when the bottom fell out of the housing market.
As the reaction to the pandemic shifts from panic buying and an increase in home ownership to long-term anxiety, marked by declining consumer confidence, are we standing at the edge of the precipice?
Stay on top of how consumers view the housing market.
---
About COGNITION Smart Data:
COGNITION Smart Data offers advanced intelligence and insights about market trends and important customer information like behavioral patterns, purchase drivers, buying preferences and sentiment. COGNITION enables clients to make informed business decisions, yielding specific deliverables and tangible results. COGNITION provides a definitive competitive advantage by allowing companies to stay a step ahead of their competitors.
For more information on how you can tap into the power of COGNITION Smart Data, visit www.greenbuildermedia.com/cognition or contact Sara Gutterman at sara.gutterman@greenbuildermedia.com.