Home Buying? It's for the Girls.
Millennials and Gen Zs have become the biggest influencers in the home buying market. While the majority of home buyers in this audience segment are dual-income couples, women drive the bus when it comes to decision making.
According to COGNITION Smart Data, Green Builder Media's suite of market intelligence services, millennials are flooding the housing market, buying homes (new and existing), and remodeling at unprecedented rates.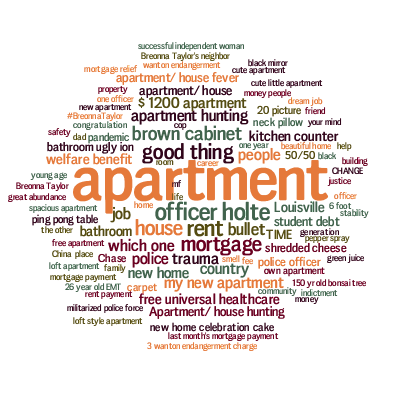 What are Millennial women talking about with respect to homebuying?
While approximately 73% of these buyers are dual-income, college-educated couples, female millennials express four times more home buying purchase intent in online conversations than men in the same age bracket.
Furthermore, single female millennials currently make up 19% of home purchases, while single men only represent 8%.
Single female millennials not only have a higher homeownership rate than single males of the same generation, but they also purchase more expensive homes: The median price of a home is $200,450 for females compared with $189,920 for men.
Single female millennial home buyers tend to purchase apartments and condos in urban areas, a trend that hasn't changed, even with COVID. Single millennial men are more likely to buy homes in rural areas, and millennial couples are purchasing homes most often in suburbs.
Interestingly, millennial females make $.22 per dollar less than their male counterparts, but their lower annual income doesn't seem to have any impact on their interest in making long-term investments, including home purchases.
For more information, sign up for a COGNITION subscription.
---
About COGNITION Smart Data:
COGNITION Smart Data offers advanced intelligence and insights about market trends and important customer information like behavioral patterns, purchase drivers, buying preferences and sentiment. COGNITION enables clients to make informed business decisions, yielding specific deliverables and tangible results. COGNITION provides a definitive competitive advantage by allowing companies to stay a step ahead of their competitors.
For more information on how you can tap into the power of COGNITION Smart Data, visit www.greenbuildermedia.com/cognition or contact Sara Gutterman at sara.gutterman@greenbuildermedia.com.