Now more than ever, consumers are demanding net zero homes. In fact, the number of net zero residential structures in the U.S. and Canada is growing on average 50-60% annually, with over 22,000 single family and multifamily projects in design, construction, or operation.
It is projected that the global market for net zero energy structures will explode to $78.8 billion by 2025 due to innovations high-performance products, renewable energy, and automation technologies, and corresponding advancements in codes and policy. Adoption of net zero is mushrooming throughout the globe irrespective of location, climate, and political jurisdiction.
According to a recent Green Builder Media survey, consumers are interested in net zero homes because of the economic payback and cost savings, followed closely by a desire to contribute to emissions reductions.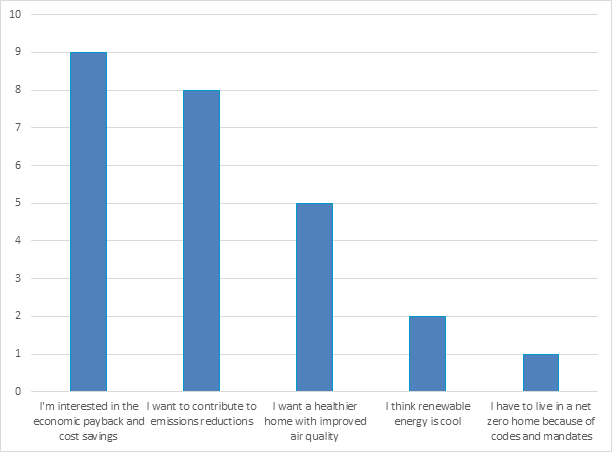 Click here for more information about the massive transition to net zero homes and buildings.
---
About COGNITION Smart Data:
COGNITION Smart Data offers advanced intelligence and insights about market trends and important customer information like behavioral patterns, purchase drivers, buying preferences and sentiment. COGNITION enables clients to make informed business decisions, yielding specific deliverables and tangible results. COGNITION provides a definitive competitive advantage by allowing companies to stay a step ahead of their competitors.
For more information on how you can tap into the power of COGNITION Smart Data, visit www.greenbuildermedia.com/cognition or contact Sara Gutterman at sara.gutterman@greenbuildermedia.com.