Coffee Grounds Become Green Building Materials
Another recycled building product is lessening what goes into the landfill in surprising ways.
Recycled cardboard, wood scrap and corn stalks have made their ways into some green building materials, but now, even coffee grounds are part of the recycled building material recipe for both structural and non-structural building materials.
The product is ECOR and has been certified by two of the green certifiers: Cradle-to-Cradle and USDA Bio-based.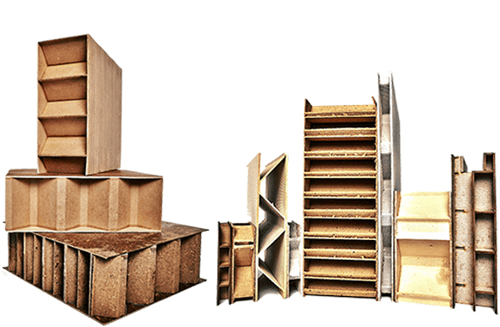 Noble Environmental Technologies (NET) manufacturers the product which is already in use in some Whole Foods and at Google.

Ecor's Website says, "ECOR uses low/no-value materials and turns them into extremely HIGH VALUE products." Garbage into gold, as it were. A

nd it does so economically at a cost of about 30 cents a square foot.


Original uses have been non structural. But a little origami turns the material insto structural elements such as I-beams:

ECOR Environmental Structural Panels (ESPs) will provide the most sustainable option to traditional wood and composite fiber panels available for building and construction projects. Following a rigorous testing regimen, ECOR ESPs will be used for a variety of architectural applications, including I-Beams and walls.

Specifications
Made from 100% recycled materials

Formaldehyde-free, non-toxic with zero off-gassing

Lightweight, durable, and strong

Available with high-performance resin coating
To learn more about the company check out ECOR's Website.

Also check out Cradle to Cradle and USDA BioPreferred.
And here is ECOR video