Climate News: A Trifecta of Global Agreements
It has been a good month for the climate, as countries from around the globe have signed three watershed climate change agreements.
Over the past few weeks, major steps have been taken to protect the environment and mitigate the effects of our changing climate.
Much to the relief of climate advocates around the world, the Paris Agreement has now been ratified by nearly 100 countries, representing almost 65% of global emissions, bringing the agreement into full legal force. Through the agreement, 190 countries have pledged to limit global warming, reduce carbon emissions, adopt clean technologies, and assist poor countries that have been impacted by climate change.
According to Paul Bodnar, senior fellow at the Rocky Mountain Institute, "Paris is the first universal, long-term operational agreement for tackling climate change that includes a specific, clear global goal—achieving a climate-neutral global economy by the second half of the century—and the machinery countries will use to get there in five-year increments of commitments. Considering that global emissions are still rising, climate neutrality before 2100 implies a very ambitious decarbonization slope. It won't happen unless every country, especially among the major emitters, is confident that all its competitors will move away from fossil fuels as well and are ready to shoulder the associated transition costs. For that reason, Paris requires all countries, big and small, to put forward the most ambitious possible commitments to decarbonize every five years—and in all cases, it's a one-way ratchet."
Even with the cascade of work ahead, the Paris Agreement is no doubt the most ambitious international climate accord negotiated—and ratified—in modern history.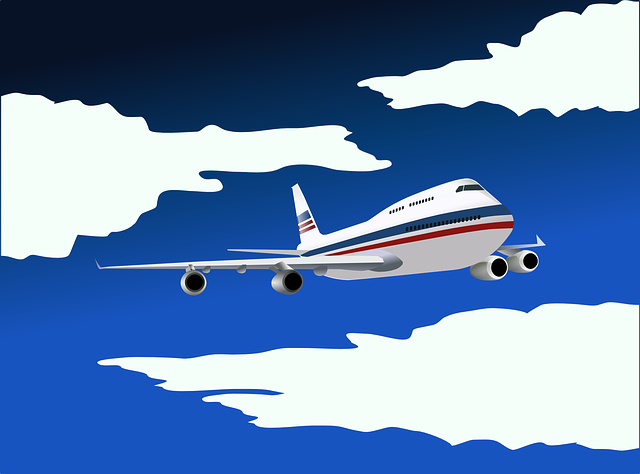 And the good news continues: the same week that the Paris Agreement reached its ratification milestones, governments from 190 countries accepted a deal that will curb emissions from jet travel (which, interestingly, was not addressed in the Paris Agreement.) This accord, negotiated for years by the International Civil Aviation Organization, will compel airlines to improve fuel economy in their routes and fleets.
In addition to enhancing fuel efficiency, the airlines will be required to purchase credits to offset emissions from individual flights. These credits will come from renewable energy installations, forest conservation programs, and other projects that effectively counterbalance greenhouse gas emissions.
Some critics predict that the costs associated with this accord will be passed along to travelers in the form of higher airfares and fees. However, most industry analysts expect that those costs increases will be relatively small.
While the aviation agreement is certainly a critical step towards climate action—international aviation is currently responsible for approximately 2% of worldwide greenhouse gas emissions—don't look for prices to spike right away. The accord won't take effect until 2021, and the first six years will be voluntary.
According to the New York Times, "Some environmental groups said the plan did not go far enough, forecasting that it would fall short of the goal originally set by the aviation organization to offset all of the growth in emissions from air travel after 2020… Critics and supporters of the measure alike noted that much work remains to be done before the agreement is put into effect. Mechanisms must be developed to monitor and report current emissions, and criteria established to select conservation programs and other projects that will count toward offset credits."
Much like with the Paris Agreement, even with the aviation accord's downfalls, it marks an important milestone in the regulation of a highly polluting industry in the face of a changing and increasingly unstable climate.
The recent climate progress doesn't stop there—soon after the aviation deal was passed, negotiators from 170 countries met in Kigali, Rwanda to sign a legally binding accord to cut the worldwide use of hydrofluorocarbons, or HFCs, a powerful planet-warming chemical used in air-conditioners and refrigerators. HFCs represent only a small portion of greenhouse gases in the atmosphere, but they are potent: they trap 1,000 times more heat than carbon dioxide.
Seven years in the making, the HFC phase-out deal will have a considerable impact on the heating of the planet. In fact, Secretary of State John Kerry referred to the agreement as "the single most important step we could take at this moment to limit the warming of our planet and limit the warming for generations to come."
Some experts have called the HFC deal weak, claiming that it doesn't phase out the harmful chemicals quickly enough. Rather than creating a global mandate for all countries, the agreement allows developing countries, including China, Brazil, and Africa to freeze the use of HFCs more slowly than the U.S. and European Union.
Still, evidence shows that phasing out of HFCs is the equivalent of taking 70 billion tons of carbon dioxide out of the atmosphere (approximately two times the amount of carbon emissions worldwide on an annual basis), and it can potentially stave off an increase of atmospheric temperatures of nearly one degree Fahrenheit. This is significant, given that scientists have estimated that a 3.6 degree Fahrenheit temperature increase will wreak havoc on our planet, locking our world into a downward spiral of rising sea levels, extreme weather events, severe droughts and flooding, and widespread food and water shortages.
Certainly, we have much more work to do in order to protect ourselves from the impacts of a warming planet. Fortunately, never before has there been so much alignment on action and policy that needs to be implement to mitigate the risks of climate change. Never before have we had such a framework for cooperation. But this is just the beginning, and now the hard work begins.
What do you think will happen next in the road to climate action? Write to me at sara.gutterman@greenbuildermedia.com.
For more information about green building and sustainable living, visit Green Builder Media at www.greenbuildermedia.com, like us on Facebook, and follow us on Twitter for regular updates and breaking news.