In the four months since the United Nation's COP21 meetings in Paris, China and India have taken huge strides in their quest to reduce carbon, improve air quality, and shift to a sustainable economy.
Climate action has never been so en vogue. Last Friday, 175 nations signed the Paris accord, using Earth Day as the celebratory milieu to take a vital next step in the hard-fought, decades-long battle to reduce global emissions.
Friday's signing is a clear declaration that we have reached the end of age of fossil fuels. In his address to the assembly at the United Nations headquarters in New York, U.N. secretary-General Ban Ki-moon asserted that, "We are in a race against time. The era of consumption without consequences is over."
Interestingly (but perhaps not surprisingly), the U.S. election cycle has been the main driver creating a sense of urgency for world leaders to ratify the agreement this year—there is a latent fear that, in the unlikely event that Trump gets elected, the U.S. will abandon our stated commitments (Trump has, indeed, articulated his intention to walk away from climate pledges, treaty obligations, and other national policies like the Clean Power Plan.)
To mitigate that uncertainty, world leaders seized the moment, and momentum, to converge, sign the agreement, and boldly proclaim to the world that, in the words of French President Francois Hollande, "There's no turning back."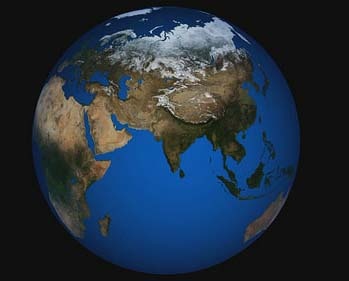 Climate skeptics pooh-pooh the accord, dismissing it as unenforceable. But it appears that the forces beyond those skeptics' control have already taken root, namely enhanced efficiency standards for buildings and vehicles, the meteoric growth of renewables, and the collapse of the coal industry, all of which are facilitating the emerging clean economy.
Those same skeptics (with former Presidential candidate Marco Rubio at the front of the queue) argue that, regardless of what the U.S. does, the planet is doomed because of China and India's polluting activities. While they're certainly right about the extent of the impact that the super-nations have on the health of our environment, they've vastly underestimated the extent to which those two countries have committed to climate action.
In just the past 4 months alone (since the Paris meetings), both countries have launched a staggering array of initiatives to clean up their homelands. China recently unveiled its 13th Five-Year Plan, which contained intrepid targets for solving the country's pressing environmental problems.
To address its exigent air quality issues, China has implemented a national cap and trade system as well as a price on carbon, with a floor price of $40/barrel on oil. The nation also plans to disapprove 90% of new coal plants that are awaiting approval, suspend approval for all future coal plants, and phase out 500 million tons of coal from existing mining operations, thereby reducing its carbon emissions by 50% by 2020 (below 2005 levels) and dramatically improving the air quality in its cities.
Furthermore, China is on a solar binge. According to MIT, "In 2015, the country added more than 15 gigawatts of new solar capacity, surpassing Germany as the world's largest solar power market." And China's solar spree doesn't seem to be waning—the country plans to triple solar capacity by 2020. No doubt, the country's massive and rapid adoption of renewables is unprecedented and, frankly, thrilling.
India is also taking drastic measures to reduce pollution in its cities, decrease vehicle emissions, and provide clean drinking water and distributed, renewable energy to its vast rural communities. The country increased the tax on coal eight-fold, and, like China, is phasing out coal plants. It also has imposed an "odd-even" restriction on vehicles, permitting cars to be driven only every-other day, supplementing travel needs with electric vehicles and clean mass-transit solutions.
It must be noted that, even with the progress that India is making, the country faces a colossal and unsolved conundrum: it's running out of water. And, adding insult to injury, the recent bankruptcy of Sun Edison has slowed the flow of solar investment dollars into the country, thwarting the rate of renewable energy adoption that the Modi government pledged at the COP21 meetings.
Nonetheless, the aggressive actions taken by China and India—all but unimaginable even five years ago—will undoubtedly have a meaningful effect on the international community's ability to tackle climate change.
Back in the U.S., it's predicted that the most efficient way to reach the climate and emissions objectives set by President Obama is through a carbon tax. While the topic has been fervently debated (if not outright dismissed), a growing number of conservatives, even those in coal-producing states, are acquiescing that the revenue raised by a carbon tax could not only help to reduce corporate income tax, it could also provide essential funds to ease the disproportionate burden felt by fossil-fuel companies, communities, and workers as they transition to renewable energy, clean technologies, and a sustainable economy.
What an exciting, transformational moment in time. I think we're going to make it.
What do you think is the most impressive action that has been taken since the COP21 meetings in Paris? Write to me at sara.gutterman@greenbuildermedia.com or follow me on Twitter or Facebook.
For more information about green building and sustainable living, visit Green Builder Media at www.greenbuildermedia.com, like us on Facebook, and follow us on Twitter for regular updates and breaking news.