---
The latest analyses show that even if we upgrade every air conditioner on Earth, better technology won't save us from their dire impacts on the atmosphere.
According to The New York Times: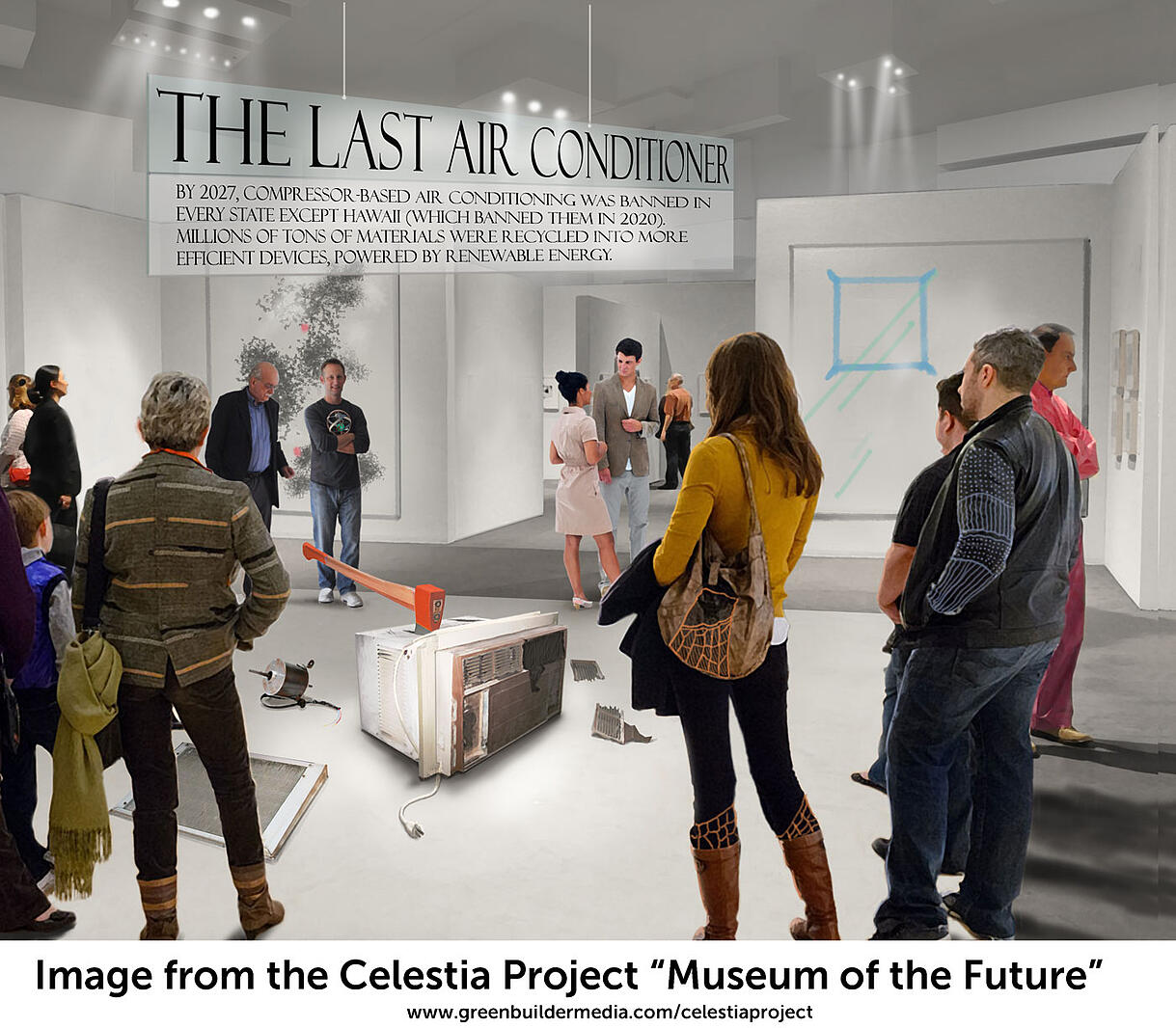 "The leading scientists in the field have just calculated that if all the equipment entering the world market uses the newest gases currently employed in air-conditioners, up to 27 percent of all global warming will be attributable to those gases by 2050."
---

We need to transition to other methods of cooling our homes and our bodies. What are the alternatives? Here are just a few:

Quiet whole-house fans.. These air-moving units are quieter and more efficient than their predecessors.
Geothermal systems.. Although a bit pricier to install upfront, the lifelong costs of these systems are far more reasonable than multiple window air conditioning units, and do less harm to the atmosphere.
Wrist-mounted sensors. Why cool a whole room when a wrist mounted device can make you FEEL cool?
Retractable awnings. Low tech and affordable, retractable awnings protect windows from sun when and where you need them.
Mini-split heat pumps. In the greenest homes being built today, ductless mini split systems are taking the place of inefficient window units.
This report suggests how to improve air conditioner efficiency (a modest 10%), but ignores damaging impacts of the proliferation of these devices.

This article addresses some of the environmental impacts of air conditioning and small-scale solutions.



---