Case Study: American Standard in ReVISION House Vegas

Heather Wallace, Guest Columnist
2 min read
If designing and building a home retrofit in Las Vegas to be energy efficient is important, than making sure that the home is water- efficient is critical. After all, Las Vegas is in the Mojave Desert, and only gets about 4-1/2" of rainfall a year. With a population of nearly 2 million (in the Metropolitan Statistical Area), and dependant on the Colorado River, Hoover Dam, and Lake Mead for its potable water, careful management of water resources is essential to assure the viability of the Las Vegas region as a population center, and as the tourist and entertainment destination it was founded to become.
The ReVISION House Vegas team recognized this necessity as an opportunity to demonstrate effective and marketable water conservation strategies as part of the zero-energy retrofit, and included both exterior landscape irrigation and indoor water use in the equation.
Typically the largest use of water within a home is involved in toilet flushing. On average this comes out to about 25,000 gallons a year for a family of four! This may seem incredible, but the math is simple: 5 flushes per person per day, times 4 people, times 3.5 gallons per flush, time 365 days, equals 25,550 gallons. So just as in seeking energy savings, we seek water savings at the largest uses first. Working with American Standard, the project team selected one of the most effective – and water efficient – dual-flush toilets on the market, the American Standard H2Option. The dual flush technology features two operation levels: 1.6 gallons per flush; and 1.0 gallons per flush, for heavy or light flushing respectively. The EPA WaterSense listed H2Option dual-flush toilet can save that same family of four up to 17,000 gallons of water a year.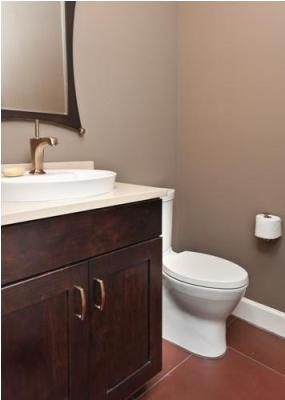 The second largest typical domestic water use is in showers. Unlike water use in toilets where effective function is the name of the game, the feel and perception of how the water is delivered from a shower head is as important as the amount of water being delivered. Less water will be objectionable, if it feels like less water. The American Standard FloWise shower heads meet this challenge two ways: first by offering a three setting option ranging between 2.0 and 1.5 gallons per minute (gpm), and an automatic reset function which begins the shower at the lower 1.5 gpm each time it is started. Along with providing a customized shower experience depending on user preference, the FloWise showerhead can save a family of four up to 14,000 gallons per year, or 40% of the total shower water compared to a typical 2.5 gpm shower. Remember also, when considering shower water savings, we're talking hot water so a sizable energy savings accrues as well.
Water use at bathroom lavatory faucets can also be substantial, and can be one of the easiest and least objectionable changes to make. A typical bathroom faucet will draw 2.2 gallons per minute. Changing to a WaterSense® listed 1.5 gpm faucet can save a family of four over 8,000 gallons a year. The faucets selected for the ReVISION House, do just that, and with a great deal of style, function and durability. The Moments ™ Collection faucets are classically and simply styled, yet fit right in at our mid-century modern home, all whiling meeting the EPA's stringent water conserving standards.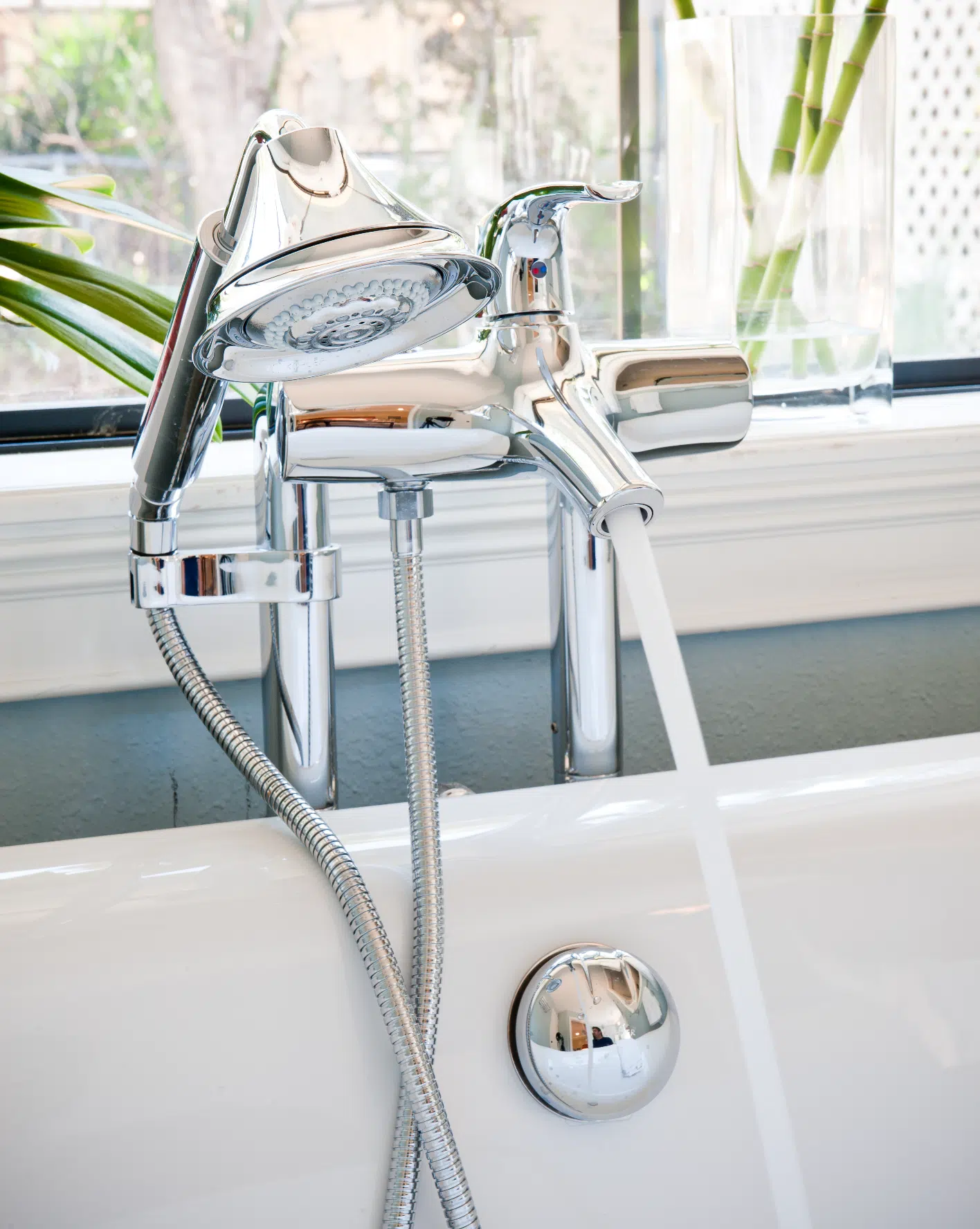 ---

Heather Wallace is a freelance writer and problem solver working to create change in industries by connecting relevant stakeholders. She has conducted hundreds of interviews covering subject such as off-site construction, IoT, green building, resilient housing, robotics, technology, energy efficiency, music, education, and food scarcity. Heather is also a photographer and the owner of a boutique branding and marketing company.