Calling All Eco-Leaders!
Here is your chance to tell your company's environmental success story.
Corporations across the globe are stepping up to be part of the solution in the quest to mitigate climate change, setting ambitious targets to reduce their environmental footprint and carbon emissions. Is your organization part of this pioneering group of Eco-Leaders?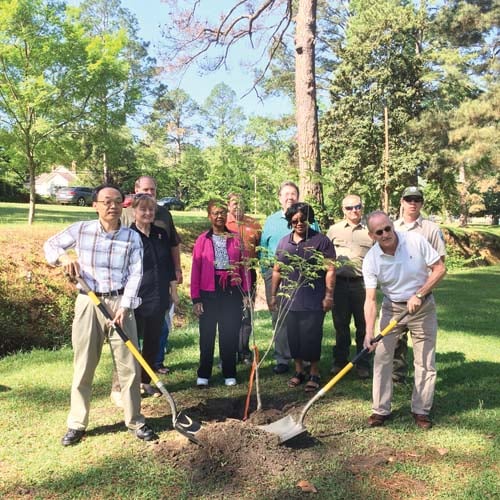 We've hit a new realization in the climate action movement: net zero energy is good, but it's not enough. We now have to set our sights on full decarbonization, which tackles carbon emissions across the entire lifecycle of our economy, including material extraction, manufacturing, transportation, construction, operations, maintenance, deconstruction, and end-of-life reuse or disposal.
The United Nations recently issued a sobering report that, even with scaled-up climate commitments from vanguard countries like Germany, France, and the United Kingdom, if we stay on our current course, we would only cut global greenhouse gas emissions by approximately 1 percent by 2030—a frighteningly far cry from the 45 percent cut needed to limit global warming to 1.5 degrees.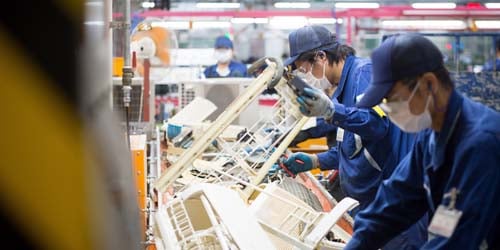 The window of opportunity to mitigate climate change is closing fast, and it will take an all-hands-on-deck effort to reach our goals.
The good news: Sustainability has been deemed by international business leaders as a moral imperative, and the pace at which companies across the globe are committing to bold strategies is accelerating at a remarkable rate.
Companies large and small are finding ways to solve for the mounting environmental challenges that we're facing. Behemoths Amazon, Best Buy, IBM, Microsoft, Philips, Schneider Electric, Unilever, and Verizon have all pledged to reach zero carbon by 2040.
Companies like Whirlpool and Facebook have made global commitments to reach net zero emissions in plants and operations and convert to 100 percent renewable energy by 2030. AT&T plans to become carbon neutral across its global operations by 2035 through initiatives like virtualizing network functions, transitioning to an all-electric fleet, enhancing energy efficiency and network optimization, adopting renewable energy, and investing in carbon offsets.
Bosch already hit a key benchmark of achieving carbon neutrality in 400 worldwide locations and plans to reduce emissions across its entire value chain—including vendors and suppliers—by 2030. Dell plans to shift its packaging and product content to primarily recycled or renewable material by 2030.
Automotive companies like Volvo and GM are also in the game, pledging to electrify their entire product portfolios by 2040, while simultaneously eliminating carbon from their manufacturing, operations, and supply chain, sourcing renewable energy, and purchasing carbon offsets.
Intel has its sights set on hitting net positive water use, 100 percent renewable power, zero landfill waste, and zero carbon emissions by 2030. Microsoft has not only committed to becoming carbon negative by 2030, it has also pledged to remove all of the carbon the company has emitted since its inception.
Trane Technologies has launched the Gigaton Challenge, the goal of which is to reduce one billion metric tons of carbon emissions from customers' footprint by 2030 through innovative technologies, next-generation refrigerants, and enhanced energy-efficiency.
While the efforts of these business goliaths are paramount, smaller companies with breakthrough technologies are also essential in our quest for decarbonization.
We can readily track the pledges and achievements of large public companies that are vocal about their climate action initiatives. It is harder to follow the progress of smaller companies that don't have the same global presence.
To that end, if your company is engaging in meaningful climate activity, reducing emissions, implementing substantial sustainability initiatives, or developing breakthrough technologies, let us know. We'll select a handful of the best sustainability stories to showcase in our annual July/August Eco Leaders issue of Green Builder magazine.
This year, in response to the increasing urgency of our climate emergency, we're focusing on the entire decarbonization cycle.
What has your company done to reduce emissions generated from manufacturing, transportation, operations, and product use?
Have you reimagined your industrial and manufacturing activities?
Have you replaced carbon-intensive materials like steel, cement, chemicals, and paper?
Have you transitioned to electric fleets?
Do your products contribute to making our built environment net zero?
Is your company part of the solution?
We invite you to share your standout story with us! Please send the following items to Mel Smith by end of the day (PST) Friday, May 28:
Your decarbonization story in 500-700 words
Your company logo
At least three high-resolution (300 dpi, at least 5 inches wide) images, not including headshots or company logos, and no more than one product shot. (Typical non-product photos include installations, people using or demonstrating a product, interior and/or exterior shots, or employee trainings.)
We can't wait to hear from you!