Call for Interest: Code Development Process Committee
Get involved in the building code development process.
The International Code Council (ICC) posted the official call for interest in the Long Term Code Development Process Committee. Two workgroups have been established to address and investigate issues that may require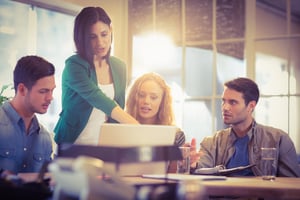 changes to improve the ICC code development process.
The first group is Process & Procedures, chaired by John Terry. This group addresses the following issues:
Voting majorities
Hearing length
Hearing efficiency
Cost impact
Voting guides
I-Codes versus federal, state, and local codes
The second groupd is Structural and is chaired by Bill Dupler. This workgroup requires two committee action hearings per cycle for each code group, real time voting at the Public Comment Hearings, and is open to eligible voters.
You can view the Call for Interest here. If interested in participating in one or both Work Groups, please contact Mike Pfeiffer, PE, SVP, Technical Services at mpfeiffer@iccsafe.org.