Buy Your Home of Today - Expand Easily Tomorrow
Pittsburgh startup makes it possible for prospective home owners to buy just the house they need now, knowing they can seamlessly expand when and if their needs change tomorrow.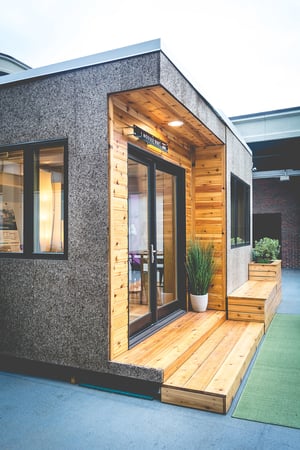 Module creates urban homes that can grow as the owner's needs, family or lifestyle changes. Incorporating a patent-pending wall system and design platform, Module home designs allow residents to expand a one-bedroom starter unit into a three-bedroom house, providing just the right amount of space at the right time.
Module homes come in three starter unit designs of 600, 1,000 and 1,200 square feet. A 400 square-foot unit is in development. Homeowners can expand up to three stories in height, maxing out at 2,000 square feet.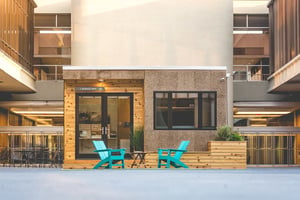 Module's Demo Unit, which is located on Pittsburgh's Uptown, incorporates a clean, contemporary aesthetic, with energy-saving and sustainable design features that include the use of rock wool insulation and natural cork facades. A reflective roof option to reduce heat-island effect is available. By building only the amount of house that is needed, the process naturally cuts back on excess use of materials, and eliminates the energy waste that comes with heating and cooling a large space.
Module is currently taking reservations to design residential homes in the Pittsburgh area.
A member of the Techstars Accelerator program, Module is also supported by Innovation Works, AlphaLab Gear, and Idea Foundry.
---
Reprinted with permission from Pittsburgh Green Story. Location of the Module's Demo Unit has been updated to reflect it's new location.