One of the great ironies of the state of the housing industry in this country is that, for at least as long as I can remember, the people who actually build houses, carpenters, masons, plumbers, painters, roofers, concrete finishers, and so on, are among those least able to afford to own, and in many cases even rent, the residences that they build.
In a small market like ours that fact is especially poignant since a disproportional part of our small workforce is engaged in the construction industry, second only to tourism related endeavors that are mostly in the recreational travel and services sector. And, sadly, whether those workers make a living swinging a hammer or selling gasoline and pork rinds to summer visitors their local housing opportunities are about the same. Poor at best.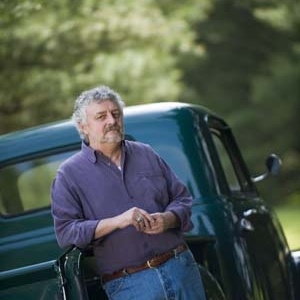 We have a really small population, only around 400 year-round residents in town and a total of about 800 in the entire county, but our area is highly desired by a variety of folks from other zip codes who have, or would like to have, second homes here. In fact, according to some of the local literature, our county boasts the second highest percentage of second homes of any county in the nation.
So, while there are many existing dwellings present, in a wide variety of sizes, price ranges, ages and styles, a great number of them are occupied only on a seasonal basis. And those that are available as rentals mostly provide short-term lodging for visitors at much higher rates than the local workforce can afford. As a result, while there is a relatively robust residential construction sector here, with a core of talented and skilled practitioners, we all find ourselves grappling with the same issues confronting much larger communities across the country. There simply isn't enough affordable workforce housing to go around.
There are plenty of business owners and entrepreneurs expressing their interests in expanding existing enterprises or opening new ones, but we can't seem to generate enough critical mass to get over the hump. Without the housing to support growth in the workforce, business owners can't attract enough help to expand their operations and grow the local economy. At the same time, there are not enough dollars being generated under current conditions to incentivize development of the desperately needed housing stock. The hamster wheel continues to turn, like some kind of perpetual motion machine.
Our local planning and zoning committee, sincere volunteers but without a lot of experience and appointed by the town government, is endeavoring to come up with suggestions for strategies that could help to end this frustrating cycle. Ideas for creating public-private initiatives, some involving small infill parcels belonging to the community, are being explored. Additionally, our zoning ordinances, most of which have been on the books for decades and are sorely in need of updating, are being reviewed to see how we can identify and implement regulatory incentives for land holders and building owners to invest in rental properties as well as for sale residences.
Local builders express interest in limited spec building but are understandably cautious and don't want to get too far ahead of themselves. The complementary parts of the equation, increased business activity and the jobs that would create, and the additional housing that would attract and support an expanded workforce, must advance in careful coordination with each other because they are so interdependent. In many ways, we are simply a microcosm of the affordable housing challenges that our industry and our society must overcome if we hope to prosper in the years and decades ahead.