Building Code Changes: Florida, Delaware, New Jersey
Here are some notable building code changes happening around the country.
Florida
In mid-January, the mayor of Miami signed an agreement that sets the city on a path to be carbon neutral by 2050. Referred to as the Miami Forever Climate Ready Strategy, it outlines various actions the city can take, from transitioning its vehicle fleet from gas-powered city cars to electric vehicles, installing more solar panels and increasing energy efficiency in city buildings.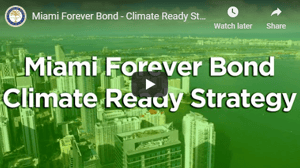 According to the Miami Herald, "Miami becomes the first city in Florida and 96th in the world to join C40 Cities, an international climate organization that helps cities lower their carbon footprint."

It is hoped that this environmental endeavor is more successful than the last effort. There was a plan instigated in 2008 to address climate change. It called for Miami to cut emissions 25% below 2006 levels by the
year 2020, to 3.6 million metric tons.
The plan also called for annual progress updates. Unfortunately, a recession and a new mayor arrived. "The mayor and manager at that time decided that was not the priority," Miami's Chief Resilience Officer Jane Gilbert said.
Rehoboth Beach, Del.
At the late December meeting of the Board of Commissioners, they unanimously passed an ordinance to adopt the 2018 IBC and IRC. The new requirements, which pertain to all permit applications and plan submittals, went into effect on April 1.
New Jersey
In late January, Governor Murphy announced the state's master energy plan. It calls for the state to utilize clean energy for 50% of its needs by 2030 and have a 100% carbon neutral energy supply by 2050. While these goals aren't groundbreaking, one of the details of the plan is.
New Jersey will be the first state to require that projects seeking Department of Environmental Protection (DEP) permits consider both how their projects' emissions will contribute to global warming and how climate change will impact their building plans. To do this, the governor also signed an executive order calling on DEP to craft the "Protecting Against Climate Threat" (PACT) rules, "which will include the requirement that the permitting process consider sea level rise and greenhouse gas emissions."

While this is a big shift in the traditional permitting process, this is not an immediate change. "The rules are expected to be adopted by January 2022, after the DEP gathers input from businesses, environmentalists and other groups."


Mike Collignon is executive director for the Green Builder Coalition.