Building Code Changes Around the Nation
Colorado, Massachusetts, and Washington, D.C., enact new codes.
Here are some code changes that address energy and water use:
Summit County, Colo.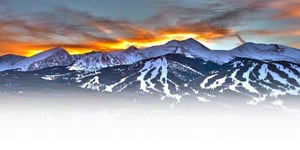 The County, as well as the towns of Frisco, Breckenridge, and Dillon adopted the Summit County Sustainable Building Code. This means that all new residential construction must comply with the DoE's Zero Energy Ready Home program. This program applies to R-2 and R-3 occupancies as well as R- 4 occupancies of 4 stories or less.
Additions to the code include commercial buildings, multifamily, and single-family homes becoming electric vehicle (EV)-ready. The new EV charging requirements incorporate the technical specifications from the 2021 IECC. All new one- and two-family homes must be equipped with one EV-ready parking space that supports a Level 2 charger. Larger parking lots serving multifamily residential and commercial buildings will provide EV charging stations for at least 5% of parking spaces and EV-capable infrastructure for 50% of the remaining spaces.
The new code includes more than just the usual energy efficiency upgrades. More water-efficient plumbing fixtures (toilets, faucets, sinks, clothes washers, and dishwashers) are also required.
Massachusetts
In mid-April, the Massachusetts Department of Energy Resources unveiled emergency
revisions that doubled the capacity of the Solar Massachusetts Renewable Target Program, known as SMART. This should provide a boost to the state's solar industry, which saw new solar installations drop 50% in 2019.
The program's ceiling, which was raised from 1.6 GW to 3.2 GW, was not the only change made by program administrators. Massachusetts administers the SMART program in 200 MW "blocks", though financial incentives fade as more projects get rewarded. A new requirement calls for 5% of each program "block" to be set aside for community solar projects that serve low-income customers.
Within the same 200 MW block, there also needs to be 20% (40 MW) allocated to projects between 25 kilowatts and 500 kilowatts. In order to receive the incentives needed to help guarantee a project's completion, community solar projects and shared solar projects serving low-income customers now face a minimum 90% subscription rate for bill credits. There is now an energy storage requirement for projects larger than 500 kilowatts.
Finally, there are a couple of site-based facets in the program now. There are incentives to encourage projects that include pollinator habitats, and the criteria was made easier to co-locate projects with certain types of farmland. The state also decreased the number of incentives for projects on undeveloped land. This was added to boost brownfield development.
District of Columbia
In late March, the Mayor signed B23-0130 (later enacted with Act Number A23-0262, then later renamed Law L23-0084). It went into law on May 6, 2020. This act establishes "an Office of Resilience and Recovery within the Office of the City Administrator.
The purpose of the office is to develop short- and long-term action plans and strategies that promote adaptation and resilience of the District's economy, communities, infrastructure, and natural resources. This is meant to:
Address shocks and chronic stresses, including natural or man-made challenges that threaten the District.
Monitor the District's resilience readiness.
Provide guidance and assistance to District agencies and community organizations to develop and implement resilience measures.
This is not the first time we've seen a jurisdiction formally advance resiliency measures, and it certainly won't be the last.
---
Mike Collignon is the executive director and co-founder of the Green Builder Coalition, which is a not-for-profit association dedicated to amplifying the voice of green builders and professionals, driving advocacy and education for more sustainable home building practices. For more information, visit greenbuildercoalition.org
Image via https://www.summitcountyco.gov/