Sunday marked the end of Daylight Saving Time, and with all of the late nights recently watching the World Series, heading out to Halloween parties, and hanging on every bit of news coming out of the Election, we could all use some help getting back to normal.
This is always a big topic this time of year because the time change can really mess with our body's internal clock - our circadian rhythm - that essentially tells us when to go to sleep, when to get up, when to eat/digest, and so on. Light is both our friend and enemy here since our body syncs up to the sun's rays for our 24 hour cycle and circadian rhythm balance.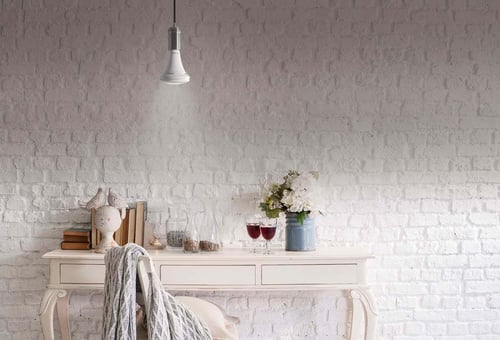 Stack Lighting is one of our 2016 Hot 50 Products. Learn more.
But with so many advancements in smart lighting technology, we now have access to lighting that is responsive to ambient light (sunlight) and mimics it in our homes to keep our circadian rhythm on track, while also offering other benefits that we may not even realize:
Wake Up Refreshed - take advantage of smart lights that emit cool and crisp lighting (like the sunrise) when you roll out of bed to stimulate your mind and body.
Fight Seasonal Depression - shorter days mean less sunlight which can lead to seasonal affective disorder (SAD); some smart lighting technology allows you to control and replicate natural sunlight so your body can get its fix and boost happiness
Get Better Sleep - just like how waking up to cool lighting is beneficial, curling up on your couch at night with warmer/amber hues triggers your body to relax and wind-down for the night
Avoid Accidents - smart lighting that responds to movement/occupancy can save you a tumble on your way to the bathroom at night by literally lighting the way; most people don't realize how often these late night falls result in serious injuries
Choose Your Mood - being able to change the color temperature and brightness of your bulbs lets you decide when they can help you be more productive (crisp/bright) or even reduce anxiety and stress (warm/dim)