Making the lives of seniors better offers technology firms a priceless objective.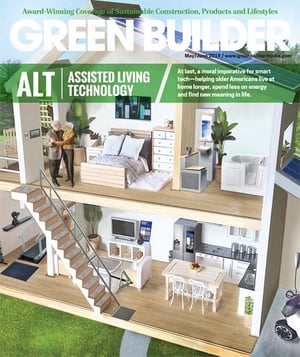 Often, the dark side of technology seems to outweigh its value. Too late, for example, are we learning about Facebook's role in spreading hate speech, fueling conspiracies and generating false news. Watch a few episodes of "Black Mirror" and you'll see many examples of technology's disruptive potential. But does technology have to careen out of control?
That's up to us. Like other manmade tools, we can choose what to do with technology. We need to own our decisions. A drone used to spot forest fires can save lives and wildlife. A drone used to kill people is, well, a reflection of its operator.
One area where technology can and is being put to good work is in the area of elder care. We're all facing the same crisis as our parents (and ourselves) grow older. We don't want to be institutionalized; forced to leave our homes to be cared for by strangers. And it's my belief that emerging technology has the power to buy us valuable time to live relatively normal lives at home, in our most senior years.
This concept is new to the tech industry. We call it Assisted Living Technology (ALT). To my knowledge, this issue of Green Builder represents the first attempt to synthesize existing and emerging tech with real-world assisted living needs. Sure, hundreds of gadgets exist to address individual concerns about seniors: fall sensors, voice control, smart refrigerators and so on. But what's needed is much more: an intuitive house with built-in systems to monitor, protect, entertain and, at times, escort elder residents to faraway friends, family and locations, not simply to make them prisoners in their homes.
At the same time, an ALT home, perhaps in the form of a self-contained Accessory Dwelling Unit (ADU), invokes good building science. It's affordable to operate; the floors are designed to absorb fall impacts. Systems run efficiently in the background. More than just wheelchair friendly, it's a life-enhancing space.
Virtual field trips are a voice command away. An autonomous car whisks in to pick up mother for a holiday dinner. And there are no invasive cameras watching her every move.
The arena of smart home technology has been around for decades. I remember when only the millionaires could afford a full-on smart home. Now you can piece one together for a couple hundred bucks using off-the-shelf components—or step up to a full suite of interconnected products.
No one has really put all the pieces together yet. But we believe they will. When they do, a truly humanistic alternative to institutional assisted care could take shape. How refreshing it would be if for once, instead of fueling our darkest fears, technology soothed them—offering us a gentler, more-meaningful way to go into the long good night.