All-Electric Homes Coming to a City Near You!
According to the U.S. Energy Information Administration, over one quarter of Americans currently live in all-electric homes. But that number is about to explode as municipalities from coast to coast phase out natural gas to tackle climate change.
According to the Rocky Mountain Institute, "Seventy million American homes and businesses burn natural gas, oil, or propane on-site to heat their space and water, generating 560 million tons of carbon dioxide each year."
But California, generally the harbinger of progress in the U.S., is changing the game, blazing a trail towards net zero emissions homes and buildings, as well as a completely carbon-neutral economy by 2045.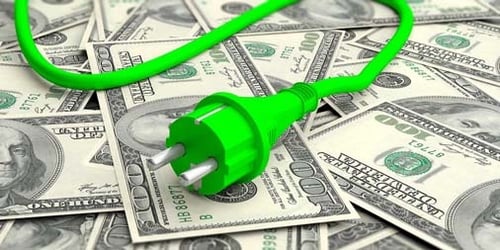 To augment the State's solar mandate (which requires most new homes to have onsite solar as of January 2020), 13 municipalities throughout the state, including Berkley, San Luis Obispo, Mountainview, Sunnyvale, and Santa Monica, are embracing all-electric construction by enacting new codes that encourage the phase out of natural gas infrastructure and products.
Some of the codes ban natural gas hookups, while others offer incentives, like density bonuses, to builders and developers who choose to go all-electric.
Proponents insist that the new codes are imperative to address the realities of our changing climate, particularly given that electricity generated from natural gas used in buildings is responsible for 33% of U.S. carbon dioxide emissions, according to the U.S. Information Administration.
Critics—namely, the American Gas Association (AGA) and natural gas utilities—are fighting to protect their market share, asserting that the phase out of natural gas will make it more difficult and expensive to meet climate and emissions reduction targets.
While the AGA avows that all-electric homes would increase costs for homeowners by nearly $1,000 per year, independent research conducted by the Rocky Mountain Institute shows that owners of all-electric homes would actually save close to $300 per year.
"For most new home construction, we find electrification of space and water heating and air conditioning reduces the homeowner's costs over the lifetime of the appliances when compared with performing the same functions with fossil fuels," claims the Rocky Mountain Institute.
Stephanie Wang, policy director of the California Housing Partnership, states "It is critically important that we do not shift the costs of moving off of fossil fuels onto communities that cannot afford to be squeezed any further."
Wang claims that the transition to all-electric homes will address the housing crisis in California and beyond by "empowering affordable housing developers to tap the full range of innovative low-carbon technologies so they can choose the options with the lowest upfront costs and greatest bill savings for residents."
Homeowners can expect to see a dramatic increase in all-electric homes over the next decade.
The Southeast already boasts 45% all-electric homes, but in the rest of the country, natural gas is used widely for HVAC systems, water heaters, clothes dryers, and cooking devices.
Some manufacturers see the writing on the wall and have developed innovative products to facilitate the transition to net zero and all-electric. Whirlpool, for example, offers energy efficient, electric induction cooktops with advanced Schott Robax glass that heat food in a fraction of the time that it takes conventional cooktops, as well as hybrid electric clothes dryers. Bradford White has developed a super-efficient, zero-emissions hybrid water heater that already meets Title 24 requirements, and Mitsubishi Electric Trane's ductless mini-split HVAC systems are transforming the HVAC sector in the U.S.
While all-electric building codes have, to date, only been passed in California, cities in Massachusetts, Oregon, Texas, New Mexico, Washington, and Louisiana are exploring similar ordinances to shift away from natural gas.
If implemented correctly, the transition to all-electric homes and buildings can be a tremendous economic boon to the construction industry and a mind-boggling workforce opportunity, not to mention an essential part of an effective climate action plan.
Interested in learning more about the transition to net zero energy and emissions? Join Green Builder Media for a day of inspiration, education, and networking at our fourth annual Sustainability Symposium 2020: Improving the Human Condition, scheduled for January 20, 2020 on the UNLV campus in Las Vegas.
Speakers include global sustainability leader Andrew Winston, world-renowned architect Ed Mazria, Green New Deal co-author Rhianna Gunn-Wright, award-winning Thrive Home Builders CEO Gene Myers, and distinguished civil rights attorney Kalpana Kotagal.
And, don't miss the celebration of our annual Home of the Year and Sustainability Awards winners at a special gala dinner on January 19, 2020 on the Zappos Campus.
Click here to register for the Sustainability Symposium 2020: Improving the Human Condition and Sustainability Awards gala. Space is strictly limited and by reservation only, so reserve your seat today! Register for the Symposium before November 22, 2019 using the code EarlyBird and you'll receive a $50 discount.
A sincere thank you to our generous sponsors, Ingersoll Rand, Mitsubishi Electric Trane, DuPont, Jinko Solar, and Zappos, for helping to make the Symposium and gala dinner possible.
To learn more about the Sustainability Symposium 2020: Improving the Human Condition, visit the event microsite.
Have questions about the Sustainability Symposium 2020 or awards dinner? Write to me at sara.gutterman@greenbuildermedia.com.
Want to read more? Follow me on Twitter and Facebook. For more information about green building and sustainable living, visit Green Builder Media at www.greenbuildermedia.com, like us on Facebook, and follow us on Twitter for regular updates and breaking news.