Yesterday, Green Builder Media hosted a webinar on selling and marketing green homes with CR Herro, VP Environmental Affairs for Meritage Homes. As always, CR delighted the crowd with compelling advice and unique insights into how to turn green building—considered a chore by some builders—into a brilliant business opportunity.
Builders haven't historically been known for their marketing savvy, and many green builders have told us over the years that they have struggled with communicating the benefits of their advanced offerings to homebuyers. Recently, production builders like Meritage Homes and KB Home have changed the game, marrying cost-effective, high performance, resource efficient, solar-powered homes and sophisticated marketing strategies.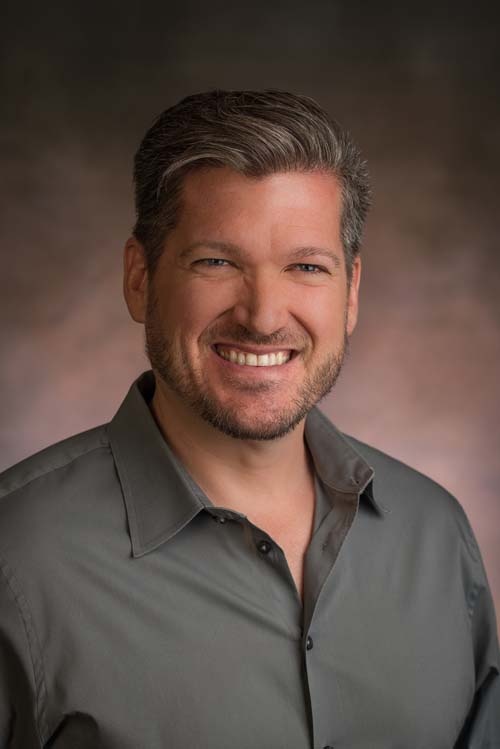 CR Herro, VP Environmental Affairs for Meritage Homes
In our webinar with CR Herro, he affirmed that both homes and the marketing of those homes have evolved substantially—more so in the past decade than in the past 100 years. With advances in everything from energy efficient products to home automation technology to building science, green homes are safer, healthier, and more efficient and durable than ever before.
But, when marketing and selling green homes, says CR, the devil isn't actually in the details (referring to specific information about products like low-e windows, insulation packages, or water heaters). Rather, it's in a builder or realtor's ability to translate the benefits of those details (products) into a story that inspires homeowners to make good decisions about why a particular home is the best choice for them.
"In the past, homeowners generally made decisions about purchasing a home based on three mainstay elements: location, design, and price—but that is changing," says CR.
If we apply the concept of Maslow's Hierarchy of Needs to the home buying process, we see that consumers first need to ensure that their basic needs for safety and security met. "The process of buying a home is certainly filled with hope and promise, but it is second only to a death in the family when it comes to stress," asserts CR.
Once a homebuyer is assured that those basic needs will be satisfied, they can move on to their wants, or the "nice to haves," which are often design upgrades, efficiency products, and advanced technologies.
The highest level in the home buying Hierarchy of Needs involves the expertise of building professionals. "Homeowners don't have the tools to differentiate homes into good, better, best, so they rely on their builder, realtor, or other professional to help them make the most informed decisions possible," says CR. "This is the essence of green sales and marketing: it's the opportunity to educate consumers so they can make informed, sophisticated decisions about purchasing homes."
"Builders and realtors are in a unique position to assist buyers in making optimal choices, leading them to a home that will exceed their expectations," CR continues. "When we're doing our jobs right, we help buyers sort homes into good, better, best, and then we guide those buyers to make the best choice possible based on their needs and wants. In so doing, we become a trusted resource and we create a competitive advantage for ourselves."
The trick for building professionals is to stay ahead of the evolving needs and wants of home buyers. "Today, buyers understand that efficiency and sustainability will improve their lives, so these items are now included in their feature set of needs," says CR. "10 years ago, Meritage was trying to sell features like low-e windows and insulation packages. That intimidated our customers and slowed down the buying process, so we changed our strategy. Today, we talk about the benefits of green homes. We tell them that their homes will be more comfortable and save them money, that their children will be healthier, that their quality of life will improve, and that they're making a smart investment."
Energy efficiency remains the number one decision making factor when it comes to purchasing green homes—buyers clearly understand the long-term benefits of lower operating costs (utility bills, maintenance fees, etc.) According to CR, 81% of homebuyers say they are more likely to purchase an energy efficient home than a conventional one.
Health and indoor air quality are also growing in importance. "With growing numbers of adults and children suffering from allergies and asthma, there is a tremendous opportunity to improve health of homes," confirms CR. "When talking with prospective buyers, the aspiration to have a healthy home quickly shifts from a want to a need."
When offering advice to fellow sales and marketing professionals, CR suggests creating a list of standard features that make green homes better, and then selling the benefits of those features so that homebuyers view them as essential needs (rather than wants.) "Building green isn't about spending money for a lower functioning product. Green homes cost less, last longer, are healthier to live in, and are better investments. They translate into higher appraisal values and sometimes provide a buyer with better underwriting options. So, green homes represent an opportunity for homebuyers to optimize their investments and purchase the best homes possible."
One of the challenges that CR cites involves raising consumer awareness. "Most consumers haven't lived in a green home or experienced the low monthly bills, healthy environment, and comfort that they offer. They're still looking at location, design, and price, so the first call to action for marketers is to create awareness that those buyers can and should expect more than they've had before."
"It's simple," says CR, "the bottom line is that green homes let people live better, and they also help builders, realtors, and other professionals differentiate themselves with a more sophisticated product." As far CR sees it—and we agree—there really is no downside, nor is there a viable reason to not build green any longer.
Want to learn more about selling and marketing green homes? Watch the archived version of CR's webinar, or write to me at sara.gutterman@greenbuildermedia.com.
For more information about green building and sustainable living, visit Green Builder Media at www.greenbuildermedia.com, like us on Facebook, and follow us on Twitter for regular updates and breaking news.