The Arc House: A Resilient Prototype
From urban-infill residence to off-the-grid retreat, The Arc House is at home anywhere.
The Arc House is a "demonstration of a direction" in housing. Its small footprint, independence from the grid and versatile design make it an ideal solution for urban, suburban and rural settings. The Arc House can serve as a primary residence for a single person or a couple, or it can be used as a retreat, vacation home or "mother-in-law" unit. Clusters of Arc Houses can create small communities, based on the cooperative housing model, in which each household enjoys private space but also shares common areas such as courtyards and gardens.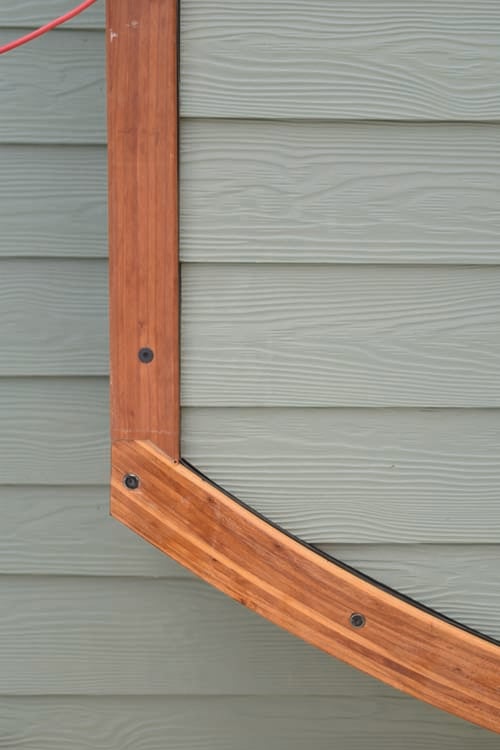 Fiber cement siding is extremely durable, fireproof, and resistant to insects and Mother Nature.
The Factory Advantage
The Arc House is factory built and transportable, giving it flexibility in its ultimate destination. Gregory envisions his product as a solution for West Coast states first.
"Shipping and logistics pretty much dictate that we stay west of the Rockies and south of Seattle," says Gregory. "However, we are looking at the potential for kits or partnerships that might help meet the demand in other areas."
Shipping requires a special permit and—depending on the jurisdiction—at least one pilot car, sometimes two. The buildings are set with a crane, which can drive up the cost if the site is remote.
Regardless of its destination, each Arc House must be built according to approved plans and meet the standards of the California Factory Built Housing Code. For his first prototype, Gregory made the curved beams that form the skeleton of the structure himself, using 3/8-inch strips of structurally rated Douglas fir glued together with marine epoxy. These "epoxy-lams" were so strong, they exceeded the testing machine's capacity. Now he is having glu-lams made by a third party, but they—and the structure—are still exceptionally strong.
Gregory plans to build Arc Houses in a "tent factory" near his home in Ridgefield, Calif. Each unit is inspected in the factory by a third-party inspection agency—in this case, RADCO Plan Review and Inspection Services. In addition, Gregory developed and must maintain a quality control program to ensure the process is replicated with each new unit. The dwellings must also meet the standards of local jurisdictions for snow and wind loading, fire resistance, setbacks and other criteria.
Building in the factory provides more control over the process, allows for specialized teams of workers and produces less waste. Gregory estimates that building in the factory can reduce to zero the eight pounds per square foot of material that is usually wasted in site-built construction. And for Gregory, this is as important as the finished product.
Fire, Wind and Rain
The construction and durability of The Arc House also gives it an edge. Exterior materials were chosen carefully to ensure resistance to fire, wind and extreme weather. A combination of Bayseal spray foam and Bayblock acrylic roof coating from Covestro protect the curved portions of the structure from moisture, UV degradation and temperature fluctuations. The straight side and ends of The Arc House are clad with Allura fiber cement siding over DuPont Tyvek house wrap. Fiber cement siding is extremely durable, fireproof and resistant to insects. When used in combination with a weather-resistive barrier, this system also offers superior moisture protection.

Inside, a fire sprinkler system protects The Arc House. In California, home fire sprinklers are required in all new factory-built homes, and in one- and two-family site-built homes and townhomes. According to the National Fire Protection Association (NFPA), home fire sprinklers save lives and property. Automatic fire sprinkler systems cut the risk of dying by about 80 percent and reduce the average property loss by about 70 percent.
In The Arc House, fire sprinklers will protect not only the occupants, but also the high-quality interior casework, flooring, appliances and finishes. The dwelling was built for longevity, inside and out.
After all, says Gregory, "Sustainability starts with building something that lasts for a long time."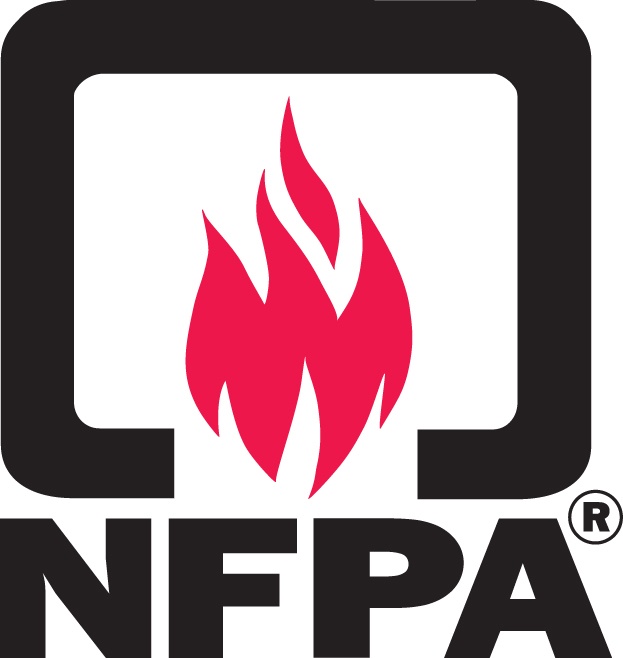 The Home Fire Sprinkler Advantage
Installing residential fire sprinklers not only makes for a more resilient, sustainable structure, there are also compelling business reasons for installing them. Builders and developers can take advantage of several attractive "trade-ups" when they make home fire sprinklers a standard offering in their new homes:
Slimmer roads. Traffic lanes may be narrowed, reducing the amount of pavement in every linear foot of street in the development.
Longer dead-end streets. Dead-end streets can be longer, which translates into additional building lots.
Tee turnarounds. The permitted use of tee turnarounds in sprinklered developments can create at least one additional lot per cul-de-sac.
Development flexibility. Steeper street grades and building sites farther from paved fire vehicle access may be permitted.
Additional units. Although the actual percentage may vary, increases up to 20 percent are not uncommon.
Water supply. Required fire flows for fully sprinklered developments can be greatly reduced compared to non-sprinklered developments.
Hydrant spacing. Supply mains may be reduced and hydrant spacing can be increased.
Life and property. Over time, communities with fully sprinklered developments should see a decrease in fire death rates and property loss.
In addition, some states or municipalities offer incentives for residential fire sprinklers. For example, the state of New Jersey has a law that eliminates the standby fees for stand-alone fire service water lines of two inches or less, and the city of Altamonte Springs, Florida, allows a 40 percent credit against the water connection charge for residences with sprinklers.