The interiors of the structures of Mariposa Meadows will be just as thoughtful as the exteriors.
To address Indoor Air Quality, one of the 11 Sustainability Tenets guiding the project, Green Builder has identified nontoxic finishes and materials.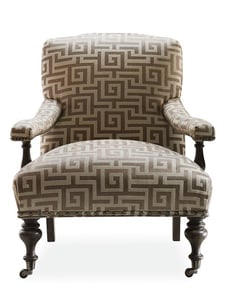 Made in North Carolina, LEE Industries' products range from chairs, sofas and beds to rugs and accent pieces.
These products include interior paints from BEHR, countertops from Caesarstone and flooring from Mohawk. But products brought into the homes after the paint dries also affect IAQ; consequently, the same attention will be paid to furniture, bedding and cleaning products.
LEE Industries, which manufactures furniture made from certified wood and bio-based upholstery, will be providing some of the furnishings. The company's naturalLEE upholstery includes soy-based renewable seat cushions made with 30 percent soybean oil, reducing the proportion of petroleum-based products. The company's back and throw pillows are filled with 100 percent recycled fibers made from clear and white plastic bottles. These products are also free of flame retardants. www.leeindustries.com.