A New Zeitgeist: From Climate Change to Climate Crisis
A myriad of scientific findings indicate that we have entered a state of alarming climate emergency. Appropriate action must ensue.
In October, 2018, the United Nations' Intergovernmental Panel on Climate Change issued a report that clearly stated that we have about a decade to reduce carbon dioxide levels by 50% by 2030 in order to avoid environmental catastrophe. The report urged policy makers to implement sweeping regulation in all sectors of the economy with the goal of cutting greenhouse gas emissions by 45% of 2010 levels within 12 years and reaching carbon neutrality on a global scale by 2050.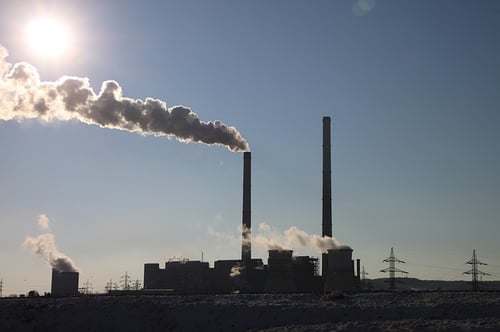 Last November, the World Meteorological Organization released a Bulletin asserting that unless substantial steps are taken immediately to curb carbon emissions, the American Gross Domestic Product (GDP) could plunge 10% by 2100 (the equivalent of more than double the losses of the Great Recession), with an anticipated $141 billion in costs from heat-related deaths, $118 billion in losses from sea level rise, and $32 billion in expenses from infrastructure damage by the end of the century.
Earlier this month, the United Nations released a sobering Global Assessment on Biodiversity and Ecosystem Services, substantiating that human activity has transformed the Earth's natural systems so dramatically that as many as one million plant and animal species are on the brink of extinction, including 40% of amphibians, 30% of marine mammals, and 30% of reef-forming corals. Calling for a complete system overhaul, the report avowed that we must begin "building biodiversity considerations into trade and infrastructure decisions, the way that health or human rights are built into every aspect of social and economic decision-making."
Unfortunately, this set of findings are not unique. They are just a few in a myriad that indicate how advanced—and bleak—our climate prognosis really is. We are no longer experiencing climate change. We have hit crisis levels, and transformative action must follow.
Given the urgency of the situation, media outlets like UK-based Guardian are changing their lexicon, asserting that the phrase climate change "sounds passive and gentle when what scientists are talking about is a catastrophe for humanity," embracing new terms like climate emergency, crisis, and breakdown.
The UK government has also taken a dramatic stand—led by Labour Party leader Jeremy Corbyn, it recently became the first national legislative body in the world to declare a national climate emergency in an effort to set an example for other nations to follow and directly challenge President Trump's climate denialism.
"We pledge to work as closely as possible with countries that are serious about ending the climate catastrophe and make clear to US President Donald Trump that he cannot ignore international agreements and action on the climate crisis," Corbyn asserted.
The science is clear: we have a decade to change the way that we interact with the planet. The climate emergency is here, and it is real.
While the alarm bells ring incessantly, Trump responds by ramping up his attack on climate science, continuing his imprudent retreat from the Paris accord, and doggedly pursuing aggressive rollback of environmental regulations.
His most recent attack on the climate eliminates the channels and protocols through which scientists can report on the effects of climate change, limiting their ability to create realistic projections of future impacts. Trump even ordered scientists at the U.S. Geological Survey to stop forecasting the effects of climate change past the year 2040 rather than the end of this century (which has been the scientific standard), which, experts protest, will result in inaccurate reporting since the majority of the impact will occur after 2050.
And yet, despite these egregious attacks, the zeitgeist is undeniably changing. A new ethic of sustainability—firmly rooted and quickly growing—is taking over the global psyche. Determined, innovative minds across the globe are developing climate solutions. They're questioning and rejecting the old status quo. They're changing their words and their actions to align with their core beliefs. Let's just hope that, together, we can affect systematic, transformative change before crisis turns into collapse.
Want to read more? Follow me on Twitter and Facebook. For more information about green building and sustainable living, visit Green Builder Media at www.greenbuildermedia.com, like us on Facebook, and follow us on Twitter for regular updates and breaking news.