A Modern Colonial Kitchen

Matt Power, Editor-In-Chief
1 min read
The kitchen in this energy-efficient new home combines style with water-saving fixtures, energy-efficient lighting and appliances and beautiful, natural materials.
PHOTOS BY PETER KRUPENYE
IN THE SMALL TOWN OF Old Greenwich, Conn., Chris Murphy, co-founder and president of Murphy Brothers Contracting, and his wife Diane decided to construct their own home to create an extremely energy-efficient and comfortable space. Because of lot size restrictions and the importance the couple placed on the kitchen as a gathering spot for family and friends, the Murphys opted for an open kitchen plan in their classic Colonial-style home.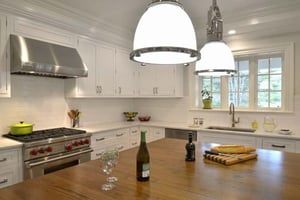 When choosing elements, Diane Murphy, who headed up the interior design of her home, says she "still wanted to love it in 15 years, so there are a few modern contemporary flairs to it, but not something too trendy. It's something you could accessorize with paint, found objects or window treatments if you want to do that."
The kitchen includes white, Shaker-style cabinets, a crisp marble chestnut wood taken from the ceiling beams of a 20th-century Tudor home.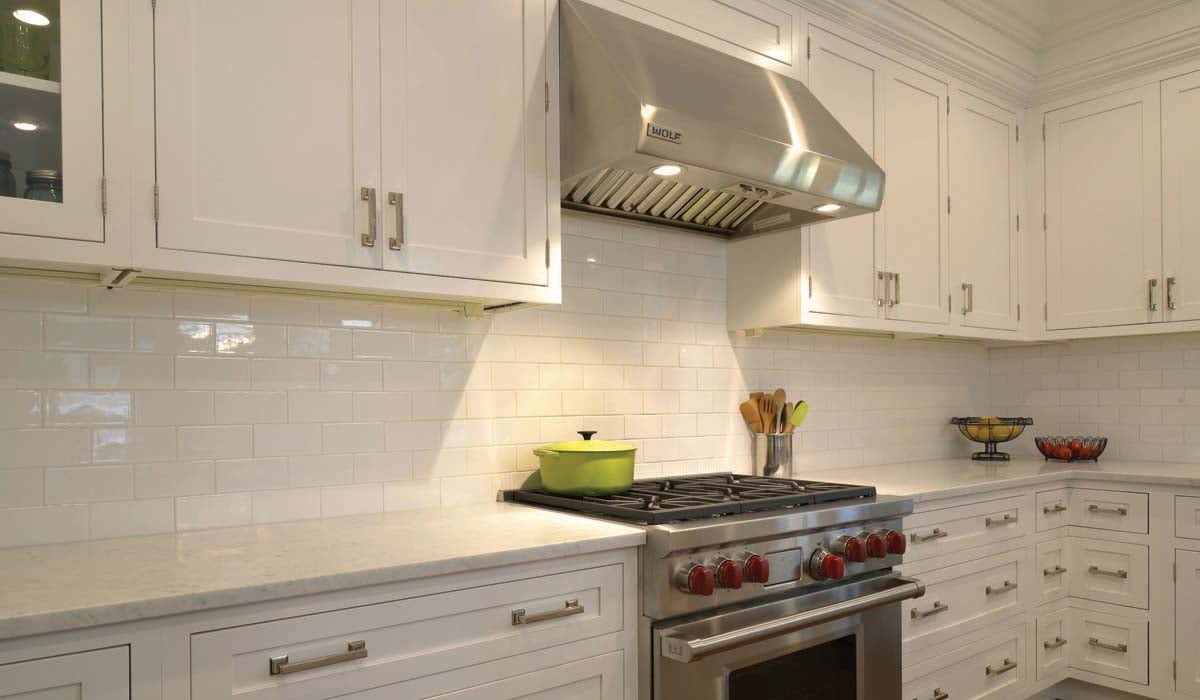 Michael Murphy, head of New Project Development for Murphy Brothers, says that creating a sustainable home doesn't have to be "all or nothing, but you put in those extra touches when you have money or time. Little stuff does matter and can still be beautifully designed."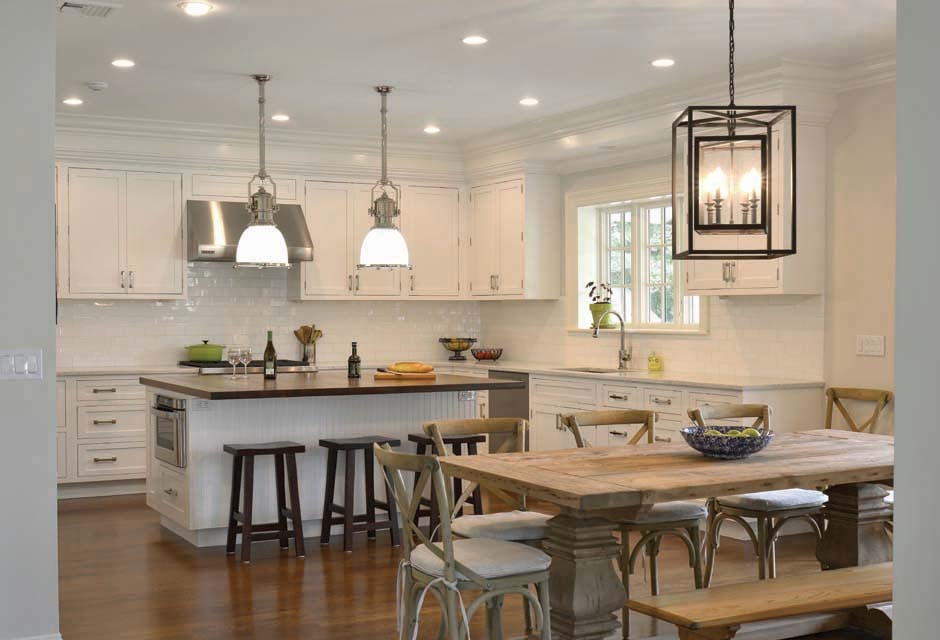 Diane Murphy worked closely with local and regional vendors, including Habitat for Humanity, which provided the blue-jean insulation, and Klaffs, a lighting company. The kitchen features LED recessed fixtures and pendants.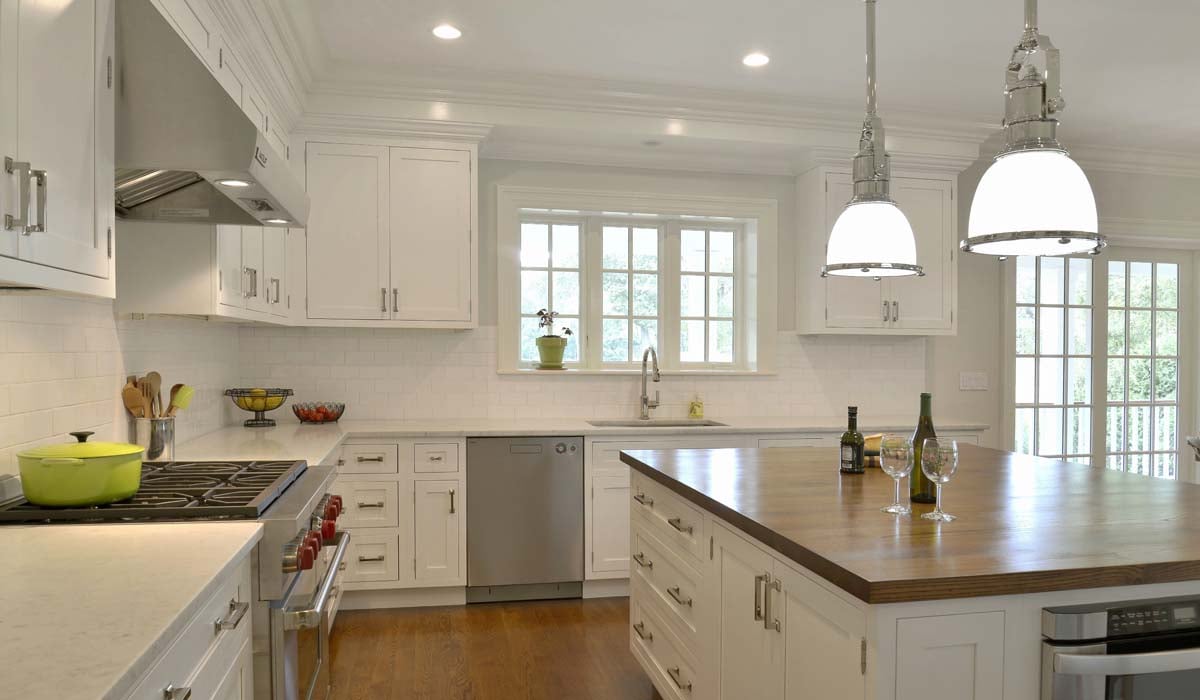 With a HERS Rating of 27, the Shore Road Project has won several awards and meets the criteria of several programs, including DOE Zero Energy Ready Home, ENERGY STAR 3.0 and the EPA's Indoor airPLUS and WaterSense programs.
---

Veteran journalist Matt Power has reported on innovation and sustainability in housing for nearly three decades. An award-winning writer, editor, and filmmaker, he has a long history of asking hard questions and adding depth and context as he unfolds complex issues.