The burgeoning solar industry is transforming at an exponential rate. To the benefit of customers—and the detriment of manufacturers—prices continue to drop dramatically, thanks to widespread adoption in the commercial, industrial, utility and residential sectors. But a looming trade case may bring the flourishing U.S. solar industry to its knees.
Solar has become one of the fastest growing global industries as the marketplace and technology have both come of age. In 2016, the U.S. added approximately 10.6 gigawatts of utility-scale solar power. Between 2009 and 2015, the price of solar decreased by 70%, and now solar has reached or surpassed price parity when compared to fossil fuel energy sources in most markets.
Solar-related jobs are growing 12 times as fast as the rest of the U.S. economy—the Department of Energy's 2017 Energy and Employment Report confirms that the solar industry now employs more people than coal, oil, and gas combined. Interestingly, the majority of these jobs are not with large manufacturing companies, but with small, down-channel companies that provide installation, maintenance, construction, and other professional services, which are nearly impossible to outsource or move overseas.
Given these impressive statistics, one would think that the best strategy is to let the U.S. solar industry forge ahead, unhindered and unbridled in its glorious growth. Clean energy is the undoubtable future, and it would behoove everyone in the energy sector—as well as policy makers and regulators—to think critically about the development of innovative and profitable integrated power business models.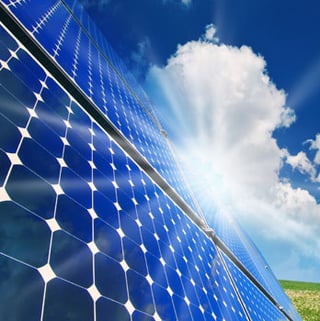 But some have a very different future for U.S. solar in mind.
In April, Atlanta-based solar panel manufacturer Suniva filed for Chapter 11 bankruptcy, blaming overcapacity due to a mass influx of cheap solar panels from Asia that undercut domestic production. The company was forced to lay off over 200 employees and shutter facilities in which they had invested hundreds of millions of dollars.
Suniva was once a growing supplier of high efficiency solar panels, but even with a $58 million investment from China-based Shunfeng International Clean Energy (SFCE) in August, 2015, the company couldn't make ends meet.
Some solar experts speculate that Suniva's failure was due to poor business management in an increasingly competitive sector, claiming that the company's downfall was due to its inability to adapt to the rapidly changing business environment. Others blame the glut in global module supply, asserting that the onslaught of manufacturing overcapacity from global competitors unfairly skewed the sector's pricing models and economics.
Regardless of the reason for its demise, Suniva has filed a petition with the U.S. International Trade Commission (ITC) seeking new import tariffs and minimum pricing requirements for crystalline silicon photovoltaic (CSPV) cells made outside of the U.S.
The company has asked the ITC to invoke an obscure trade law to investigate the matter. Under this trade law, should the ITC determine that cheap imports are causing "serious injury" to U.S. companies, then it would be required to make a recommendation to President Trump, who would then hold the future of our nation's solar industry in his oil-dipped hands. Considering that Trump is doing everything he can to make renewables less competitive than fossil fuels, it's easy to predict how that story will end.
Goldman Sachs and Bloomberg New Energy Finance have determined that the proposed import tariffs (starting at $.40 per watt per cell) and minimum pricing requirements ($.078 per watt per module) would double the price of solar panels in the U.S., making them the most expensive in the world.
Not surprisingly, the case has thrown the industry into a tailspin, with solar companies and organizations taking firm stances—mostly against Suniva. Abigail Ross Hopper, President and CEO of the Solar Energy Industries Association (SEIA)—the solar industry's leading trade organization—said in a press conference earlier this week that Suniva's petition "poses an existential threat to the broad solar industry and its 260,000 American jobs."
Only 38,000 of those 260,000 jobs are associated with panel manufacturing. The rest represent smaller, down-channel positions in the installation, financing, sales, engineering, and related professional services areas. "All of those jobs represent families that are relying on the solar industry to pay their mortgages, send their kids to school and buy their groceries," asserted Hopper.
SEIA recently submitted an opposition letter to the ITC that underlines Suniva's position as a sole petitioner, emphasizing that Suniva only represented 21% of U.S. production in 2016 (and less than 2% of total national market share), and is therefore not representative of the industry as a whole. According to SEIA, Suniva "does not have standing to bring this action."
Currently, there are no other manufacturers in the domestic solar industry that have expressed open support for the petition, including SolarWorld Americas, which submitted two trade cases in 2012 and 2014 to the US Commerce Department that resulted in anti-price dumping tariffs, specifically aimed at Chinese and Taiwanese companies.
An ITC ruling in favor of Suniva could have potentially devastating effects on the U.S. solar industry. Rather than solving the oversupply problem, it is predicted that the proposed relief measures would place U.S. manufacturers at a further disadvantage—presumably, prices would increase sharply, squashing demand, impeding growth, killing jobs, and making solar less competitive than fossil fuel energy sources.
"Raising walls around the U.S. and inhibiting the import of fairly traded goods is not going to jump-start U.S. cell and module manufacturing," Hopper said. "The best way to deal with oversupply is to let the market act. The market will act by prices changing and demand increasing."
SEIA is leading an effort to develop creative solutions to boost domestic manufacturing while fostering healthy competition and encouraging fair trade, and the organization states that it is willing to take "aggressive" legal action if necessary.
Other solar manufacturers have filed letters with the ITC, calling Suniva's actions an "abuse of the law" and "an action against the trend of the free flow of production elements and free trade." Even Shunfeng International Clean Energy, Suniva's majority shareholder, released a statement saying that "The global trade cooperation is vital to the sound and prosperous growth of the solar energy industry and the US solar market would not thrive if the fundamental principles of free market economy were not abided by."
The ITC will soon announce whether or not it will consider Suniva's proposed trade actions. In the meantime, the industry is doing its best to maintain business as usual, waiting with bated breath to see if global trade, arguably an imperative for the continued expansion of the solar industry, will be preserved.
Some of my solar-industry colleagues are erupting with cryptic and provocative questions: has this action been taken with an authentic, long-term interest to protect the U.S. solar industry, or is it the last-ditch revenge effort of a disgruntled entrepreneur who couldn't keep up with the fast pace of the changing world around him? If this is, indeed, a case of wounded pride, is it worth bringing down an entire industry, with potentially ruinous implications for our economy and national security?
And I can't help but wonder, if we lose our free trade, do we lose our freedom? For who are we if not a free nation?
What do you think about Suniva's trade case? Write to me at sara.gutterman@greenbuildermedia.com.
Want to read more? Follow me on Twitter and Facebook. For more information about green building and sustainable living, visit Green Builder Media at www.greenbuildermedia.com, like us on Facebook, and follow us on Twitter for regular updates and breaking news.