Given the results of the election, our sustainability work has become more important than ever. Now is the time for us to step up and fulfil our duty as a group of tireless change-makers that do not shy away from any kind of challenge—regardless of how daunting that task may seem at the moment.
The team at Green Builder Media, in partnership with friends and colleagues around the world, have worked assiduously for over a decade to affect positive change within and beyond the building industry. With the Presidential election results, the urgency and significance of our work has increased exponentially.
It's more important than ever that we take a bold stance to inspire climate action, challenge conventional models, and conquer complacency.
Many sustainability professionals that I know are shocked, afraid and sad. Personally, I'm concerned about the future of the Paris Agreement; distressed at the possibility of roll backs of energy codes and efficiency requirements; and terrified by the probability that the Trump administration will gut many of the environmental protection initiatives implemented by Obama, beginning with the Clean Power Plan.
I'm alarmed by the probability that this Republican-controlled government will undermine the growth of renewables in favor of fossil fuels, and that they will attack the EPA and other environmental oversight groups from every direction. I fear runaway emissions (which are projected to be 16% higher under Trump than Clinton) and the eradication of essential regulations that keep our air, land, and water clean.
With that said, I am consoled by the fact that the Paris Agreement wasn't developed or signed by one man, it was ratified by a nation—an entire planet. I'm encouraged by the fact that renewable energy has become a burgeoning industry and cost-effective solution (and, with the exception of the Investment Tax Credit, most renewables-related regulation occurs at the state level.)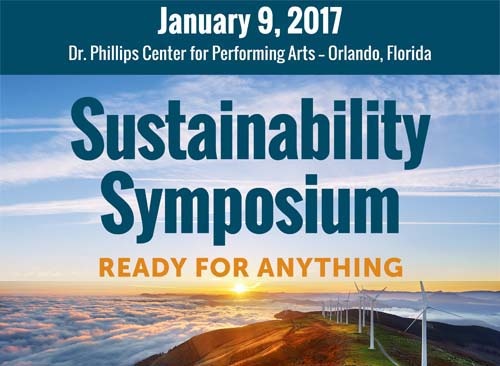 And I'm hopeful that energy and climate commitments will continue to be driven forward as aggressively as ever by progressive Mayors, businesses, and individuals who understand the economic and environmental benefits of climate action—as well as the grave risks of inaction.
As Jean Su of the Center for Biological Diversity recently said, "One man alone, especially in the twenty-first century, should not strip the globe of the climate progress that it has made and should continue to make. As a matter of international law, and as a matter of human survival, the nations of the world can, must, and will hold the United States to its climate commitments. And it's incumbent upon U.S. communities to unite and push forth progressive climate policies on a state and local level, where federal policy does not reign."
Together, we can make the choice of progress, replacing despondency with dedication, pain with passion, and anguish with action, adding strength and legitimacy to the organizations and individuals who need it most.
I realize now that any meaningful progress that we're going to make will have to occur at the grassroots level. Strength comes in numbers, so I implore you to please join the team at Green Builder Media as we determine our collective and ongoing role in the immutable force that is the sustainability movement.
One way to do this is to join us and other influencers at our upcoming Sustainability Symposium 2017: Ready for Anything on January 9 in Orlando (the day before the show floor opens at Design & Construction week.) I trust that the Symposium, originally conceived to explore intelligent solutions for a resilient future, will now direct a laser focus on creating a viable pathway to a sustainable future.
Along with some of today's most forward-thinking, intelligent, and passionate sustainability advocates, including Governor Martin O'Malley, Philippe Cousteau, carbon-neutral NASCAR driver Leilani Münter, Mayor Dyer (Orlando), Mayor Stoddard (South Miami), and senior NASA scientist Carlton Hall, let's use the Symposium as a cathartic day to reinforce our collective optimism and confidence that our work does—and needs to more than ever—make a difference.
If you want to fight against climate denial and take an active part in the transition to a sustainable future—don't miss the opportunity to join Green Builder Media and other sustainability advocates at the Sustainability Symposium 2017: Ready for Anything. Click here to register.
Let us show anyone who would try to squash the fruits of our labor that we are not afraid. Let us show them that we are inexorable.
What are your thoughts about the pathway to a sustainable future? Write to me at sara.gutterman@greenbuildermedia.com.
Want to read more? Follow me on Twitter and Facebook. For more information about green building and sustainable living, visit Green Builder Media at www.greenbuildermedia.com, like us on Facebook, and follow us on Twitter for regular updates and breaking news.