50 Earth-Saving Ideas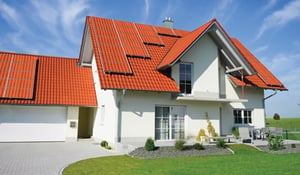 These innovations are improving lives and guarding against the impacts of climate change.
EVERY YEAR THE innovation platform Sustainia compiles a guide showcasing 100 solutions from around the globe that are already creating a more sustainable future.
This month, we've partnered with Sustainia to present 50 of them. Organized into 10 categories, these creative solutions show how to save water, manage waste, build energy- and resource-efficient homes and safeguard food production. From mobile solar classrooms in Uganda to a packaging-free supermarket in France, these solutions not only address the triple bottom line of planet, people and profits, many of them also reduce carbon emissions or make communities more resilient in the face of climate change.
Solutions courtesy of Sustainia