2019 Sustainability Awards: Sustainability Superhero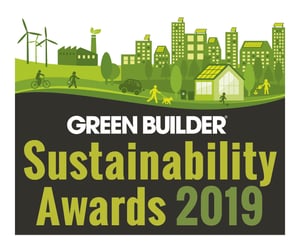 Green Guru
For Green Builder's inaugural champion of enviro-friendliness, education is the key to great green building.
In the past decade, Nathan Good has overseen planning of eight LEED, two Passive House and more than 14 Earth Advantage-certified homes. His goal—and that of his company, Nathan Good Architects in Salem, Ore.—is to provide homeowners with a sustainably equipped dwelling that that minimizes resource use.
Small wonder, then, that after more than two decades in the industry, Good and his wife, April Waters, decided to take the leap themselves and have a home built with the types of green attributes that educate the public about how to be environmentally friendly— illustrated with one of the biggest parts of their lives.
"[At the time] I'd been advocating for green building for over 20 years," says Good, a two-time Green Builder Home of the Year winner. "How could I not live in a green home, myself?"
Good says "I'm a sucker for anytime anyone asks me to give a presentation or write something" about sustainability to help get the word out, is also happy to give tours of his home to encourage people to think green. "There's probably been more than a dozen [tours] and a couple open houses," he says. "We had one during the actual home construction, which we called a 'bones and brains' event. We brought the contractor [Winsome Construction] and the subcontractors in, and invited anyone who wanted to know more about green housing."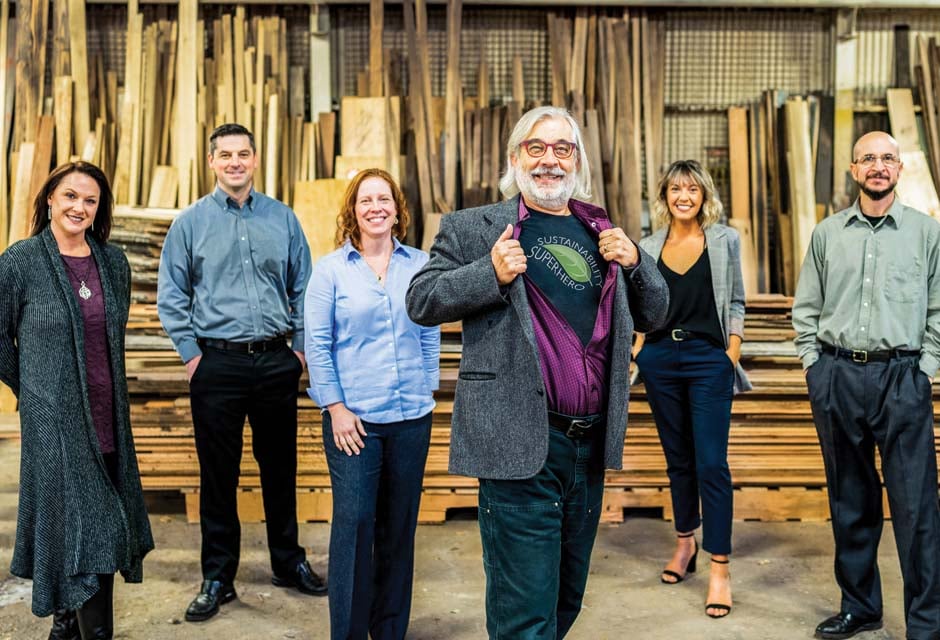 Nathan Good, who heads Nathan Good Architects, may have gained a reputation as a champion of sustainability, but he stresses that he's only as good as his staff. From left to right: Meghan Laro (office manager), Forrest Good AIA (architect), Lydia Peters AIA (architect), Nathan Good FAIA (architect), Emily Doerfler (interior designer) and John Carriere (architect). Learn more at nathangoodarchitects.com
There's a lot to show off. The house offers a number of green "must-haves:" A rooftop, 10-kilowatt solar electric system, nine types of insulation, triple-pane windows, LED lights and energy-efficient appliances keep the electric bill to only service fees for half of the year. The entryway framework and siding was built with hand-hewn timber salvaged from a century-old barn and old water tanks. A sealed woodstove offers energy-efficient heat without impacting indoor air quality. The home's heat recovery ventilator (HRV) offers even cleaner air. And so on.
Visitors love it, Good says. "Most people don't have the opportunity to see a home during construction," he notes. "They learn a lot. For example, when we talk about the notion of green building, most of our clients are fairly savvy about electricity and the saving of energy. They understand concepts like LEDs, solar panels and insulation. But they don't know much about indoor air quality. I'm really amazed how many of our new clients have never even heard of an [HRV]."
A personal learning curve
Because Good himself knew little about the physical homebuilding process—and its various challenges—he became the job superintendent during construction of his own home. In retrospect, he now realizes he was more of "job site cleanup crew." But even that proved educational. What Good learned about most was the recycling process. "It's disgusting how much construction waste we have," he says. "[Workers] leave their lunch bags, their tubes of caulking, the cardboard boxes, the packaging…they leave it everywhere. It reached the point where I had to remind and require people to bring it back out if they brought it in."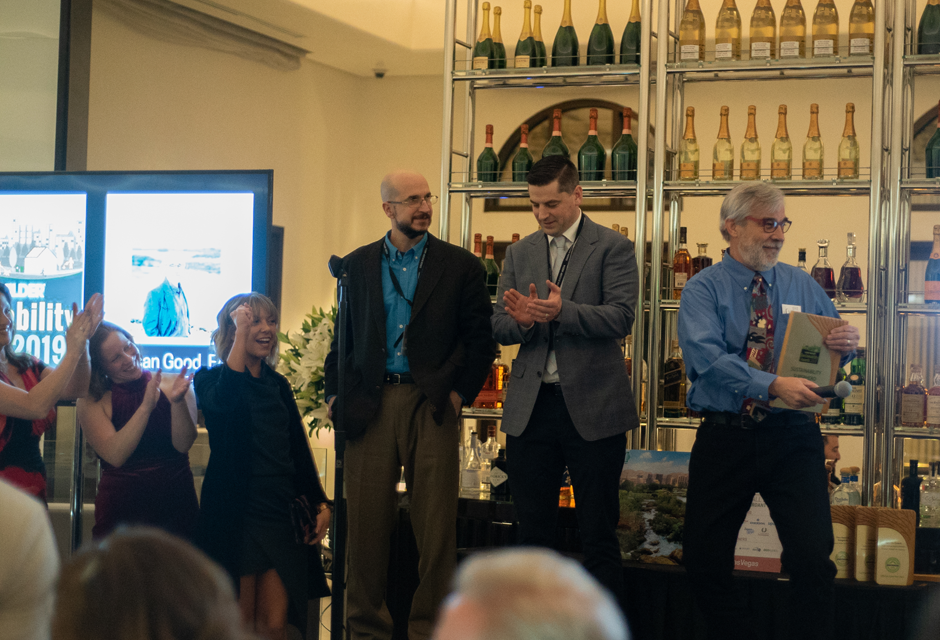 Nathan Good accepts the award for Sustainability Superhero at the 2019 Sustainability Awards at Mr. Chow in Caesars Palace.
Nathan Good Architects works with its homebuilders to reduce waste and encourage construction site recycling. The firm also coordinates with county officials to ensure that some of that not-quite-waste—such as clean scrap wood, cardboard and Styrofoam packaging—ends up at appropriate recycling or repurposing sites. Good says, "I think we all need to walk in each other's shoes more. I gained a huge appreciation for general contractors as a result of this."
This latest project, however, is just a small snapshot of Good's much larger contribution, bringing sustainability to life, and making it part of every conversation. His portfolio of projects offers stunning examples of how environmental empathy and a responsible work can coexist. As mentor, inspiration, and sometimes student to his staff and family, he defers to them, when it comes to taking credit for his success.
His staff includes four architects, an interior designer and an office manager. "We're a team," he replies. "We wouldn't be where we are without their shared values and skills."
---
Green Builder's inaugural Sustainability Awards recognize people and companies that have shown exemplary skill, commitment and creativity in solving environmental challenges.